Biomass pellets must be familiar to everyone. Through a complete set of biomass pellet equipment, biomass raw materials are made into biomass pellets. The pellets produced can be used as fuel for various thermal energy industries. According to the diversity of raw materials, special equipment such as peeling machine, slicer, pulverizer, dryer, biomass pellet machine, cooling and screening are generally needed. Liangyou Biomass equipment has various types and complete models, and can be designed according to the actual conditions of customers' raw materials, sites, output, and budget.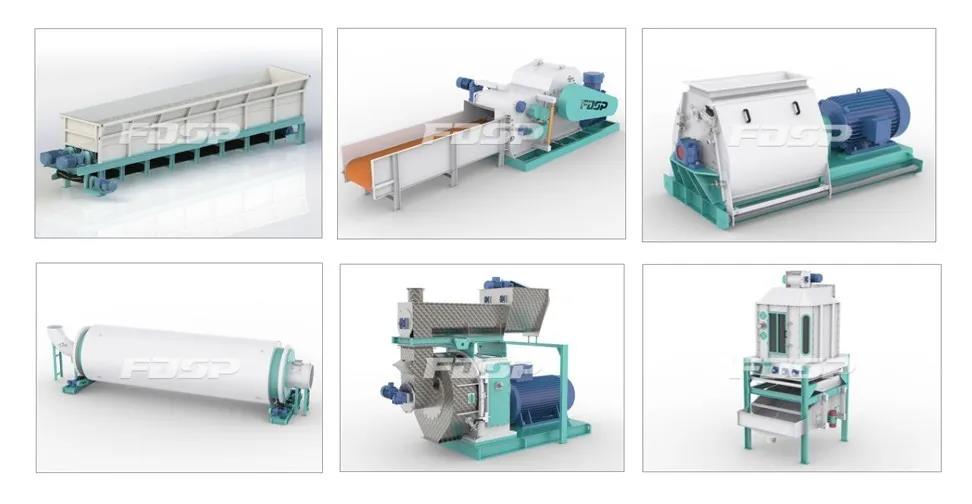 ▲ Liangyou Biomass Machinery Equipment
So where do the raw materials for biomass pellets come from?
Biomass raw materials have a wide range of sources, such as sawdust, shavings, bark, sanding powder, waste wood, branches after wood processing and wood-based panels; agricultural food crop residues, straw, fruit shells and pomace, etc.; and various available Biomass raw materials for thermal energy do not need to add any binders, and can be processed into pellet fuels through the processing of biomass production lines.
It can be seen that there are three main sources of raw materials, namely, crop residues, forestry residues and solid waste.
(1) Farming residues: including wheat straw, cotton stalks, rice straw, corn stalks, corn cobs and other grain stalks. my country is a large agricultural country with a huge amount of straw and agricultural surpluses, which are widely distributed, and account for a very large proportion of biomass resources.
(2) Forestry residues: Forestry, wood, and furniture manufacturers will leave some scraps after production, such as shavings, sawdust, wood chips, leftovers, etc., which can be used as raw materials for biomass pellet machines.
(3) Solid wastes: mainly various kinds of wastes produced by industrial production and residents' lives, such as sewage sludge, food residues, packaging materials, construction residues, etc., in a wide variety of types. With the development of the economy and the living standards of the people With the improvement, industrial and domestic wastes are also gradually increasing. Reuse of resources by turning waste into treasure is conducive to promoting sustainable development.