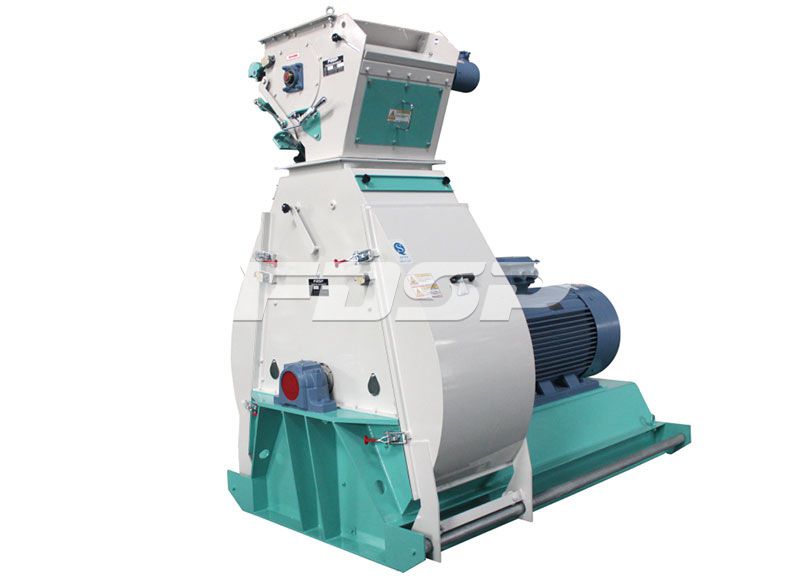 1. The material has too much moisture
Too much moisture in the material will affect the efficiency of the crusher. The material with too much moisture is not easy to be crushed, and it is easy to block the sieve holes of the screen, which seriously affects the output of the crusher.
Solution: Dry or smash the material after drying.
2. The feeding link is not smooth or the feeding is uneven
The feeding link is the beginning of crushing. If there is a problem in the feeding link, it will seriously affect the output of the crusher.
Solution: According to the width of the crushing chamber, configure a suitable feeder and check whether the inside of the feeder is blocked.
3. The discharge port is blocked
Blockage of the discharge port will affect the discharging speed of the crusher, resulting in a decrease in output.
Solution: Clean the discharge port and even the residual materials inside the crushing chamber to ensure the smoothness of the entire crushing process.
4. Hammer problem
The hammer problem is mainly reflected in two points, one is the severe wear of the hammer, and the other is the improper gap of the hammer. The wear of the hammer will cause the crusher to fail to smash the material normally; the improper gap between the hammers will cause the output of the material to not meet the standard, and the output of the crusher will be greatly reduced.
Solution: Replace the hammer or adjust the direction to use. When the particle size after crushing is required to be small, the distance between the hammer and the screen can be appropriately reduced. When the particle size is required, the distance between the hammer and the screen can be adjusted appropriately.
5. The pore size and opening rate of the screen
The aperture size of the screen is an important factor in controlling the crushing particle size. When the required size of the crushing is different, the screen with a different aperture should be replaced, otherwise it will reduce the crushing efficiency or produce unqualified particles. On the other hand, the opening rate of the screen affects the filtering speed of the screen. When the opening rate is too small, the efficiency of the pulverizer will naturally decrease.
Solution: Replace the screen with suitable aperture and opening rate.
6. Fan configuration problem
The rotor in the feed grinder will form a low pressure zone in the crushing chamber during the working process. The material is not easy to fly out of the crushing chamber under the influence of atmospheric pressure. The purpose of configuring the fan is to artificially add a low pressure zone outside the crushing chamber. The external pressure difference disappears, and the material discharge speed is naturally increased.
Solution: Configure a reasonable wind net for the hammer mill.