The sawdust granulator has advanced functions, reasonable design, low energy consumption, high efficiency, convenient maintenance and operation, and has passed the official judgment of our country. However, in the current granulator market, the quality is uneven, and fake and inferior products are emerging one after another. How to distinguish the authenticity of the sawdust granulator? Please see the introduction below.
1. The safety of the sawdust pelletizer does not meet the requirements. The exposed rotating parts (such as pulleys) do not have a safety repair cover or are improperly maintained. For dangerous parts that constitute personal injury, safety warning signs are not marked as required; unreasonable product design poses a potential safety hazard to human health.
(2) The "three nos" products of the sawdust pelletizer have no factory name, no site, and no product qualification certificate, because most of the wood pelletizer manufacturers are small individual enterprises, and some are even small workshops, such as mom-and-pop shops, mother-and-children Shops, father-son shops, etc. are all produced irregularly during the farming season and are not registered with the industrial and commercial department. Therefore, you cannot see any basic product information, such as trademarks, factory names, and factory addresses, on the green sawdust shredders produced.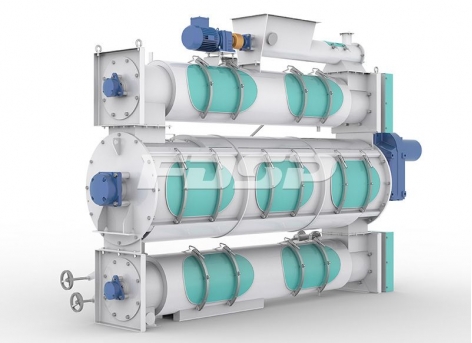 3. The material of the sawdust granulator does not meet the requirements. Replace design materials with waste oil drums and paint drums. In the plastic molding process, these waste materials often lead to stress concentration, local cracking and internal damage.
4. False propaganda, the production capacity, matching capacity, operation function, scope of application and service life specified in the sawdust granulator manual do not conform to the actual situation.
The above is how to distinguish the true and false knowledge of sawdust granulator, but not only these, but also many, I hope you can be good at discovering and summarizing the future. If you have any requirements for the granulator, please contact us in time, we will provide you with good service and reply.