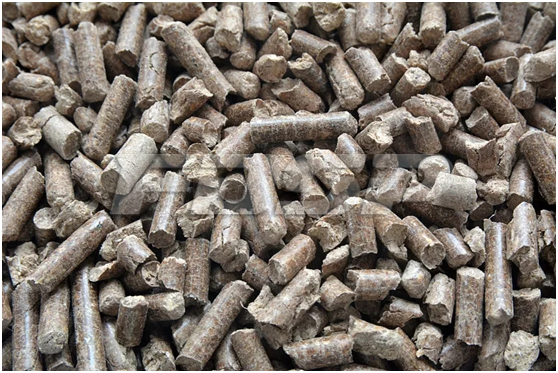 Wood pellet refers to the forest logging residues, wood processing waste, construction scraps, logs, sawdust, bark and other raw materials, through the scientific process, processing and compression into solid density of solid molding. This kind of finished product can replace other fuel, as a kind of clean energy, give full play to the role of low-carbon environmental protection.
Raw material preparation
The wood raw materials acquired are generally large in length and high in moisture content. You can slice through the slicer first, and control the length of the wood chip below 3cm. After processing, wood chips can be stored in the bins by using belt conveyor and hoist.
Processed wood chips usually contain sand, metal and other impurities, so it is necessary to add a cleaning section to remove impurities and screen the wood chips, and the qualified wood chips are transported to the hammer mill through the bucket elevator and belt conveyor.
Drying
The moisture for the length of wood chips less than 3cm is generally about 30%-40%. The wood chips that have been stored and aired are put into the crushing system for coarse crushing, and the hammer mill is selected to crush the wood chips to 5-6mm fragments. It is dried through a dryer, and the moisture is dried to about 15%, and then granulating.
Pelleting
The main pelleting equipment has two kinds: flat die and ring die. The ring die pelleting machine technology is more mature. Not only the output can be controlled, maintenance cost is also low. Wood sawdust enters the pressing chamber of the ring die pellet mill. Through the relative rotation of ring die and the press roller, the wood sawdust is pressed into the die hole, extruded molding in the hole. The desired pellet length is cut through the cutting knife.
Package
Automatic packaging line adopts automatic system, which can realize full automation from weighing, feeding, bagging, clamping, folding, sealing and other operations. Customers can choose different packaging scales to meet their sales needs.
There are many factors affecting the quality of wood pellets. The pellets made by different tree species are different, because of their density, fiber amount and calorific value. Such as poplar, pine and other wood flexibility is good, easy to shape granulation. The lower the density of wood, the easier it is to be formed. A die with low compression can be used. In addition, the moisture content of wood also has a great influence on the process, and the moisture should be controlled between 10% and 15% scientifically before pelleting to avoid the problem of pellet bursting.