Recently, contracted by FDSP,the silo engineering equipment of the 60t/h corn deep processing project for Red River bonded area are ready to deliver to project site. It shows customers the ingenuity and charm of FDSP.
The project integrates deactivation, grinding batching and mixing, finished products packed both in T-bags and bulk delivery , adopts advanced production technology and advanced production equipment, optimizes layout, high-efficiency production, and creates higher production benefits for customers.
Scientific application of the "Crushing before batching "process, including silo storage, raw material receiving and cleaning, crushing, batching, mixing, granulation (reserve) , finished product packaging/bulk, and adopt ventilation and dust removal, micro-electro-mechanical control, steam, air compression and other auxiliary systems, of which granulation section reserved for the second phase equipment.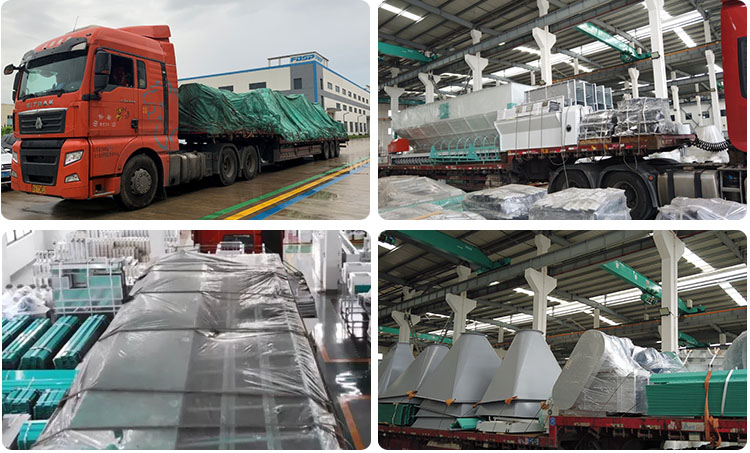 We have delivered 4 batches of this project until now. 2 × 3000T + 2 × 4500T corn silo project will be start installation first, follow-up we will continue to launch! FDSP professional installation team has been on-site ready to monitor the quality of equipment, attention to installation details, to ensure the safety of production, escort for customers!
For a long time, FDSP has focused on the customization design of the corn deep processing production line, focusing on the special research and development of dust-proof, explosion-proof and noise-reduction systems, which can meet customers' personalized complete equipment needs in comprehensive bonded zone, with advantage of "Large production capacity, low energy consumption", FDSP are well received in cooperation of corn deep processing project around the country.