With the deepening of green environmental protection theme and the sustainable development policy, the exploration and application of new energy has become a topic closely watched by whole society.
As a national high-tech enterprise with great growth in the industry, LIANGYOU focus on the research, development, design and manufacture of biomass machinery and engineering, and formed a cover of logs, wood, straw, coal dust, sludge, fruit shell, engineering templates and other raw materials granulation technology, dedicated to the global customer tailor-made biomass machinery and its complete set of personalized solutions.
FDSP biomass machinery and engineering--
Using forestry and agricultural raw materials such as trees, sawdust, bark, tree branches and crop straw, a new green energy —— biomass pellet fuel with high yield and low energy consumption was produced, to raise the thermal efficiency of less than 40% of traditional fuels to more than 90% , to save energy and reduce emissions while promoting the construction of a sustainable ecological environment, and to provide the world with clean energy.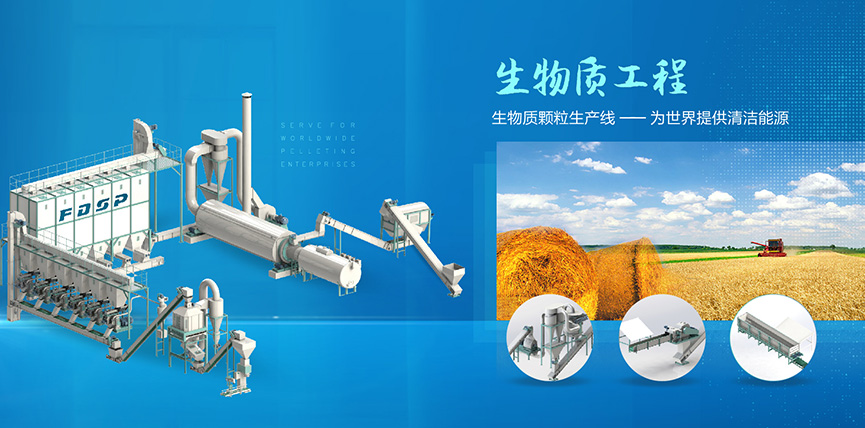 After years of independent research and development, innovation, the introduction of foreign mature biomass pellet fuel forming technology, take the lead to develop a variety of high-quality renewable energy molding equipment. FDSP biomass engineering design combines the different needs of customers at home and abroad, closely follows the forefront of high-end design in the industry, advanced technology, safety and environmental protection, while meeting the individualized needs of customers, provide one-stop service from plant planning, equipment selection, installation and commissioning to Operation Training, maintenance, follow-up upgrading.

Debarking process: Equipped with biomass double-roll or single-roll debarker, using roller type peeling, comb plate structure obtained national patent, high debarking efficiency which up to 95% .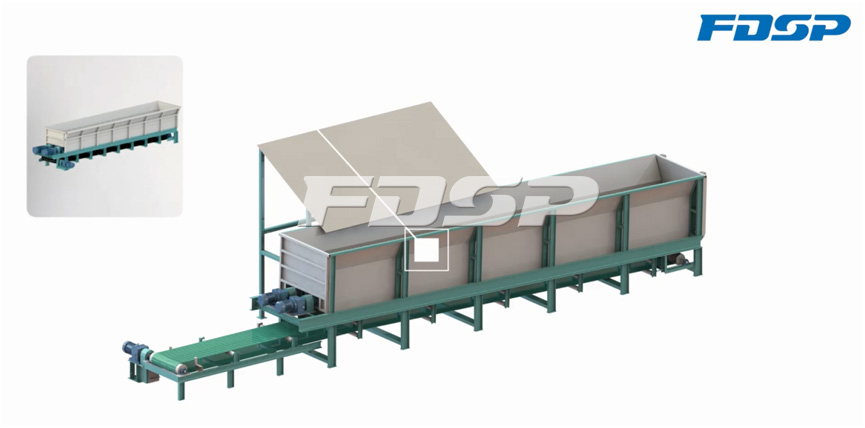 Chipping process: The new structure of the cutter roller increases the efficiency of the chip by 10% and reduces the cost greatly. The Flying Cutter adopts the new special material to prolong the service life greatly. Chipping technology is at the advanced level in China.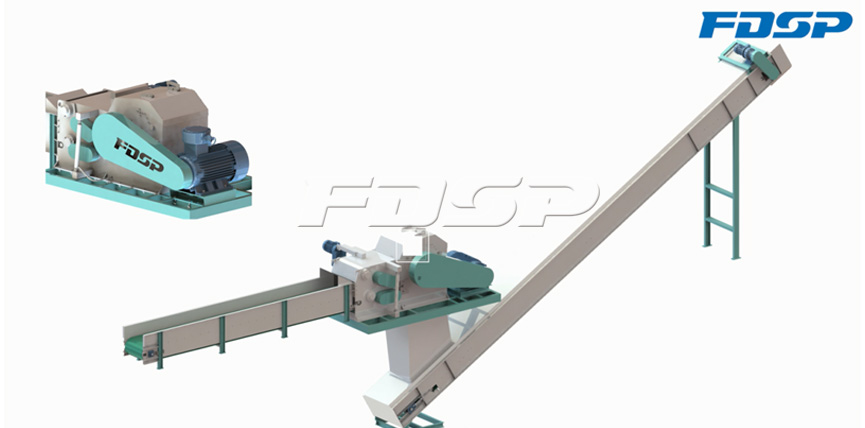 Crushing process: The use of intelligent design to improve grinding efficiency and output, so that the overall energy consumption is reduced; the main components after special treatment, service life increased.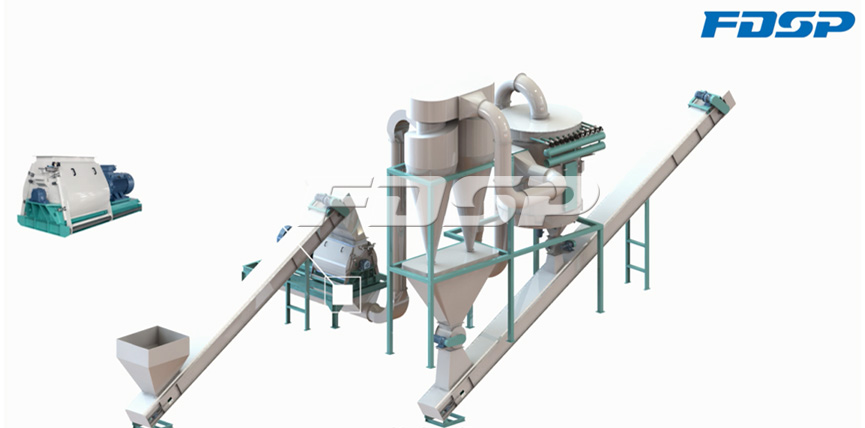 Drying process: Special drying machine for biomass, high drying efficiency, small heat loss, heat efficiency of up to 70% ; imported spark detector and PLC interlock control system to ensure safe and stable operation of drying machine; automatic fuel feeding of hot air stove could reduce labor costs.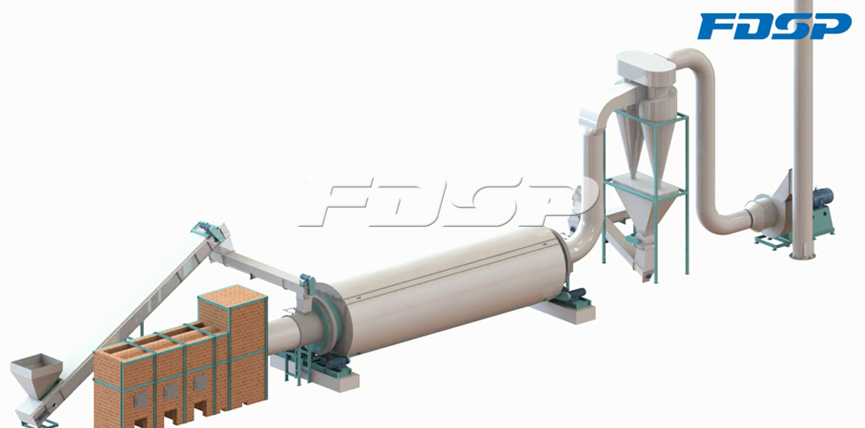 Granulation process: In the key granulation section, the main machine granulator is available in both vertical and horizontal type, and has obtained a number of national patents. The main transmission parts are made of special materials and high-quality bearings imported from Europe are selected, at the same time with automatic oil filling system and thin oil circulation cooling system, to avoid the uncertainty of manual maintenance, improve the degree of automation and stability of equipment operation.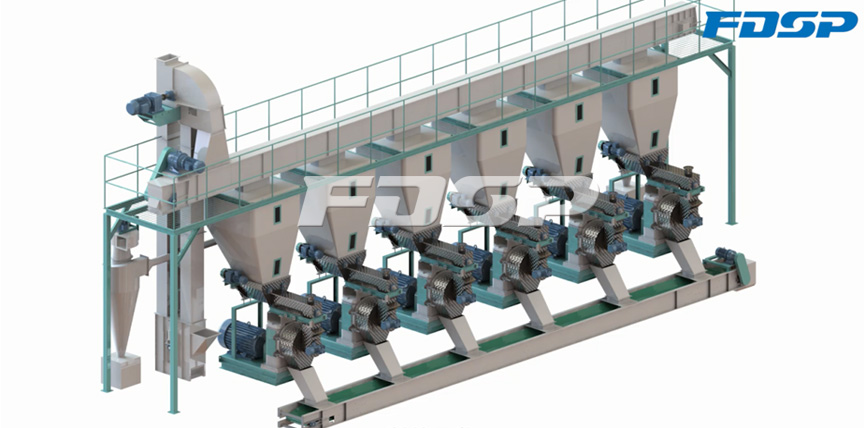 Cooling and screening process: Adopt the international advanced turning-plate cooler, which can prevent the particle surface from cracking while cooling, and can select the hydraulic cylinder or the air cylinder to control the discharging with high automation.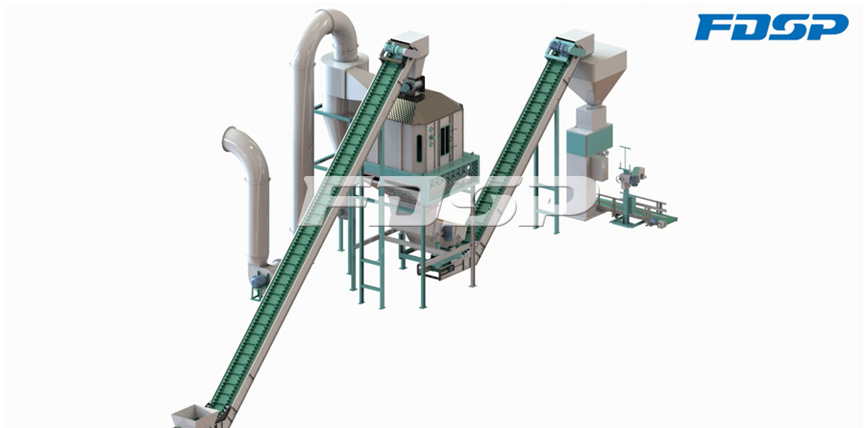 Packing process: A new generation of intelligent weighing and packing system, there are tons of bags and small packaging to choose from, can achieve automatic weighing, automatic zero, automatic alarm, save manpower and material resources.
Electrical control system: High degree of automation, with computer full-screen control or simulation screen centralized control system, real-time monitoring, so that you know the operation of plant equipment at any time.
FDSP could provide you with following biomass engineering:
Complete wood pellet projects with raw materials such as logs, sawdust, wood shavings, etc. Complete wood pellet projects with raw material such as building templates, woodworking leftover materials.
Complete crops pellet projects with raw material such as corn straw, wheat straw, rice straw, etc. Complete crops pellet projects with raw material such as fruit shell, fruit residue, palm, etc.
Complete solid wastes pellet projects with raw material such as crop wastes, sludge, coal dust, etc.