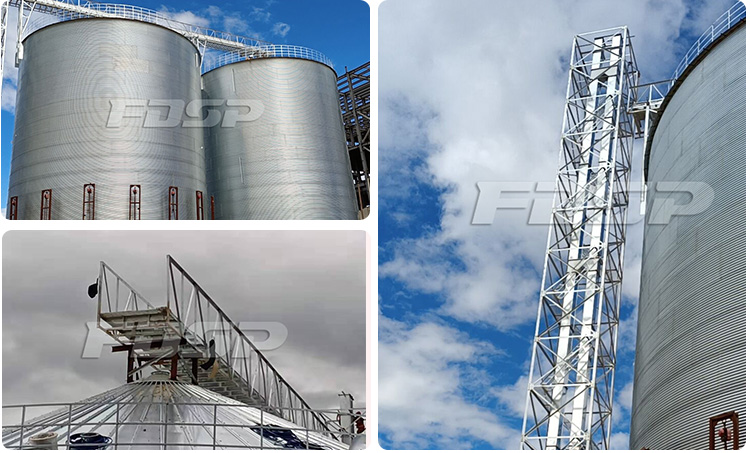 Recently, a new breakthrough has been made in the production line of
2 × 3000T + 2 × 4500T corn silo + 60T/h corn deep processing
in the free trade zone of Red River, which was completely constructed by FDSP. The first phase of the project of 2 × 3000T silo has basically been installed, phase II 2 × 4500T corn silos are now officially launched, which means that the bonded zone customers will realize the whole project's storage upgrade, production capacity upgrade and technology upgrade.
The first phase of the project is a 2 × 3000T + 60T/h corn deep processing production line. The silo started the installation from June 8,2021, after one month's installation, it has now been basically completed. It fully demonstrates what "FDSP efficiency" is!
During the installation, the project manager will monitor the whole process and implement dynamic control management. From the equipment inspection, the detail processing to the construction inspection, everything is fine, strives for perfection, guarantees the inerrancy. The whole set of silos is scientific and reasonable, with beautiful appearance, to help customers to achieve imported corn "Large capacity, automation, intelligent" storage and transportation. It comprehensive display what is the "FDSP quality"!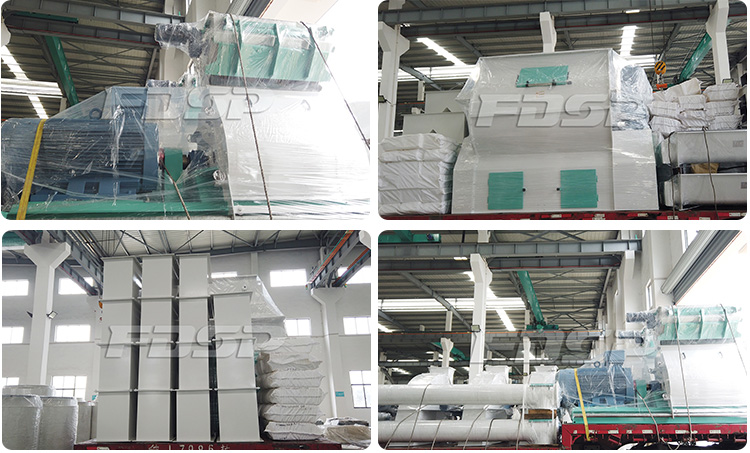 In addition, the 60T/h corn processing complete sets of equipment for Yunnan Red River Free Trade Zone is also busy in the production and delivery, Six vehicles of equipments has been sent to the project site now and to be installed! Let's give a thumbs up for those who fighting in line and against clock!
The cooperation during the first and second stage shows that the customer not only confirms the technology and service, but also trusts the quality and brand of the FDSP unconditionally.
So far, we have been make many success cases in the Lianyungang Free Trade Zone, Rizhao Free Trade Zone, Linyi Free Trade Zone, Yueyang free trade zone, Red river Free Trade Zone and other major national comprehensive bonded zone. In the future FDSP hope to carry out long-term and friendly cooperation with customers in the bonded area of corn processing industry on the basis of in-depth exchanges, hand in hand, and seek common development!