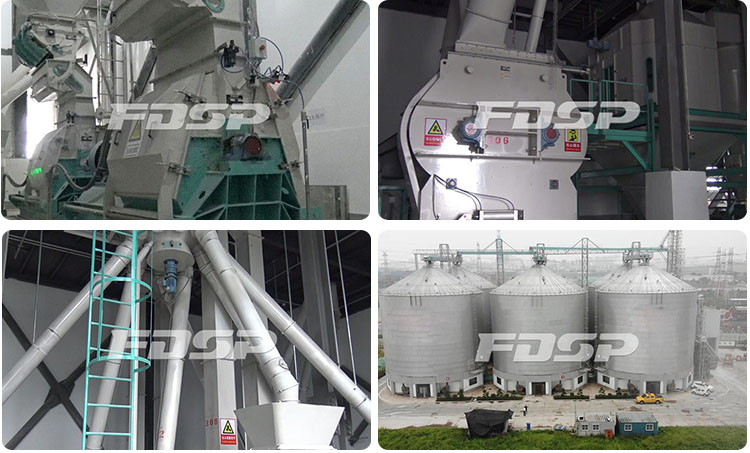 Recently, 100T/h corn deep processing production line for Rizhao free trade zone . which is designed, manufactured, constructed by FDSP, successful finished acceptance! After professional completion of the test, the overall line prove to be scientific and reasonable, efficient and low consumption, equipment are stable, technology and quality in line with demand, and exceed expectations, to create more production benefits for customers.
The project was built in two phases according to customer demand. The first stage is 40T/h corn deep processing production line, which was installed in August 2019, and finished at the end of November 2019. After the epidemic situation stabilized in 2020, it was officially debugged in August, and passed the acceptance test on September 12.
The second phase 60T/h corn deep processing production line was installed on November 10,2020, and finished on April 1. After more than four months of technical communication and on-site optimization, it was successfully inspected and accepted in May, and got the customer's satisfaction comments!
Finally, the second phase of the project was merged into a 100TPH PLC control system to help customers get the overall capacity expansion and upgrading, provide customers with strong equipment to increase advantages in the field of corn deep processing.
In order to let the customer obtain the higher production efficiency,FDSP implements the exclusive "Oriented design concept". As the bonded area customers used raw materials of corn are all imported, feed cycle is long, quantity of each feed is large. The project is equipped with six corn silos of 5,000 tons to store corn, and the unloading system uses two unloading pits with a yield of up to 300 t/h. Each silo is equipped with an independent temperature measurement, ventilation system which are controlled automatically , to prevent the storage process of corn mildewing and other accidents.
"Pay attention to what customer worry about and thinking about, solve customer's problems, provide customer with their needs"has been FDSP's service idea. We will offer more professional, more efficient, more intimate one-stop service for customers and bring pleasant experience of cooperation.