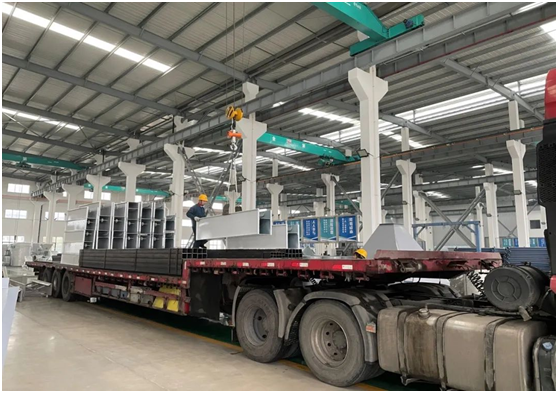 In the continuous cold weather of rainy days, FDSP production department is still in order, active production. This week's delivery site is in full swing.
Recently, Shandong Rizhao free Trade Zone new-added 40 tph corn deep processing equipment manufacturing has been completed. After multi-layer of inspection, the new batch of equipment rushed to the project site.By November the 28th, the fifth production and delivery of the project had been successfully completed, and the main equipment of the key section of the whole production line had been basically delivered.
The construction area of the main workshop of the processing equipment of this project is 22×18×31.5m. The production process is mainly to crush the imported corn and store it after high temperature sterilization and inactivation, and provide it to the downstream industry such as feed, corn starch, alcohol and other manufacturers.
The main equipment mainly includes: PCS-30 batching system, Double-axis high-efficiency mixer SHSJ6, ton bags bagging scale and bulk silo system, etc.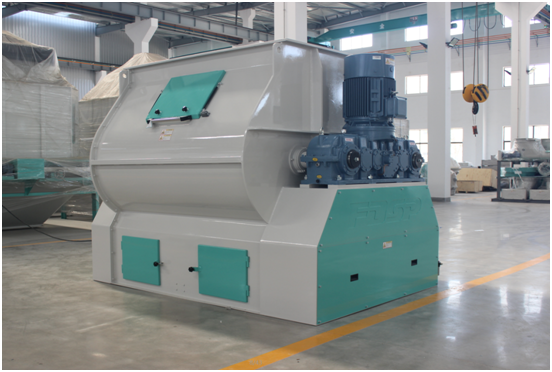 >>>> SHSJ6 Twin-shaft paddle mixer
Widely used in feed, grain, food, chemical industry, medicine, pesticide and other industries for mixing powder, granule, flake, block, miscellaneous and viscous materials. The equipment is provided with single pipeline, double pipelines, three pipelines and other multi-pipeline system to be chosen.
1)SHSJ series double shaft high-efficiency mixer adopts chain drive double shaft with high mixing speed, high uniformity and mixing uniformity up to over 95%;
2) The body is a W-shaped horizontal shell-like mixing chamber, with a two-axis multi-rotor and a spray system (pipe and nozzle) at the top. Various liquids can be added appropriately to adapt to the mixing of various light and heavy materials, effectively improving the atomization effect of the liquid and preventing the formation;
3) Specially designed full open-door discharging mechanism with large opening angle,rapid discharging and less residue; Good sealing to ensure no leakage; Load variable range wins the national patent;
4) Oversized access door, convenient for cleaning and maintenance, and designed with security device for stopping, safe and reliable;
5) The unique design of the return air system ensures the smooth airflow during the all-round feeding process.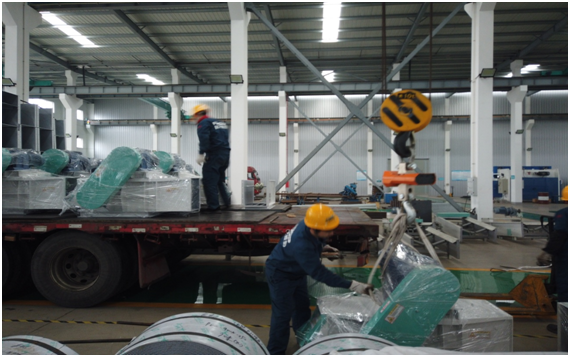 Every sweat
coagulate the FDSP person's brave development quality
Every product
has been thoroughly tempered and refined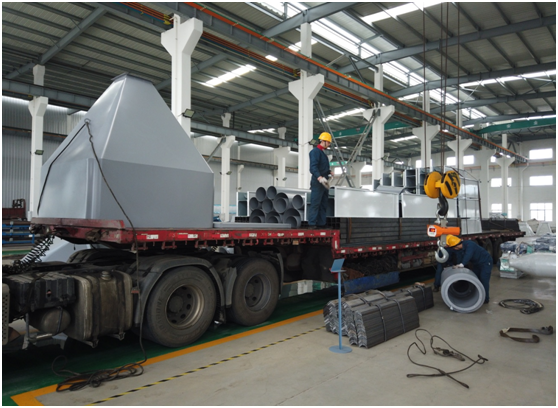 Every delivery
will not fail all customers' choice and trust
Every cooperation
is the ultimate embodiment of perfect quality and service.