Recently, Liangyou corn deep processing project added a new excellent cases! The installation of the 80 tons per hour corn deep processing production line in Linyi Free Trade Zone of Shandong province is completed. After commissioning and acceptance, sustainable production benefits can be created for customers.
The production line uses corn as the main raw material and consist of storage, workshop production, finished product packaging and automobile bulk distribution, using "crushing first then batching" processing craft. Including process such as silo storage, raw material receiving and cleaning, crushing, batching, mixing, extruding (reserve) , finished packaging/bulk, and with ventilation and dust removal, micro-electro-mechanical control, steam, air compression and other auxiliary systems, the granulating section is reserved for the second stage.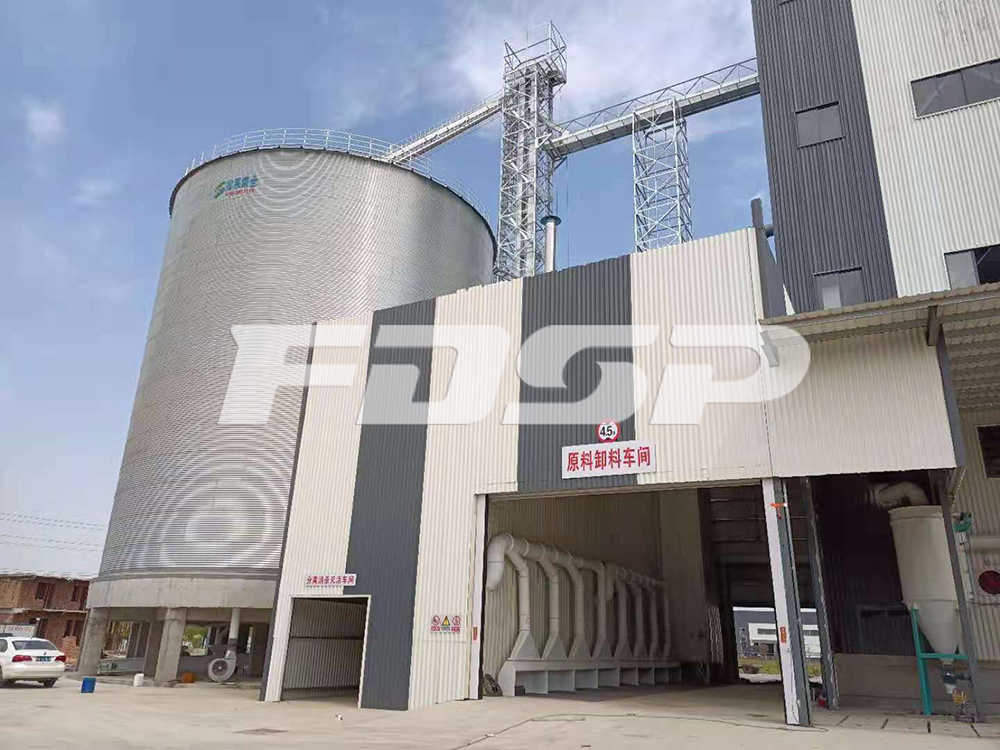 As the raw material is imported corn with long term of supply and large quantity, so 2unit of 3000 tons of corn silo is adopt, unloading system using 2 unloading pit, the output could reach 200 tons per hour.
The grain unloading adopts indoor closed unloading, and the top of the unloading shed is equipped with centralized dust removal system to prevent dust from drifting in the unloading process, which is safe and environmental friendly.
Steel silos are flat bottom assembled silos, each silo is equipped with independent temperature measurement and ventilation system, all automatic control, to prevent the corn mildewed and other accidents during storage.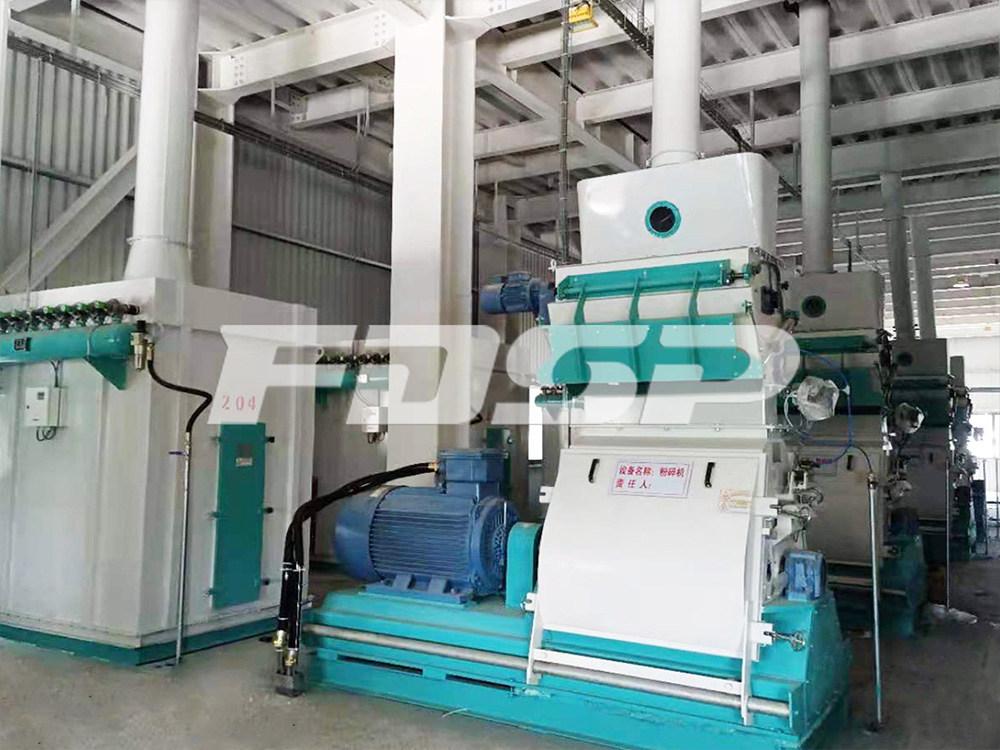 Grinding section's design is scientific , grinding equipment won the national patent, compared with ordinary crusher, significantly improve efficiency, it has goof performance in aspects such as the output, stability, energy conservation and environmental protection.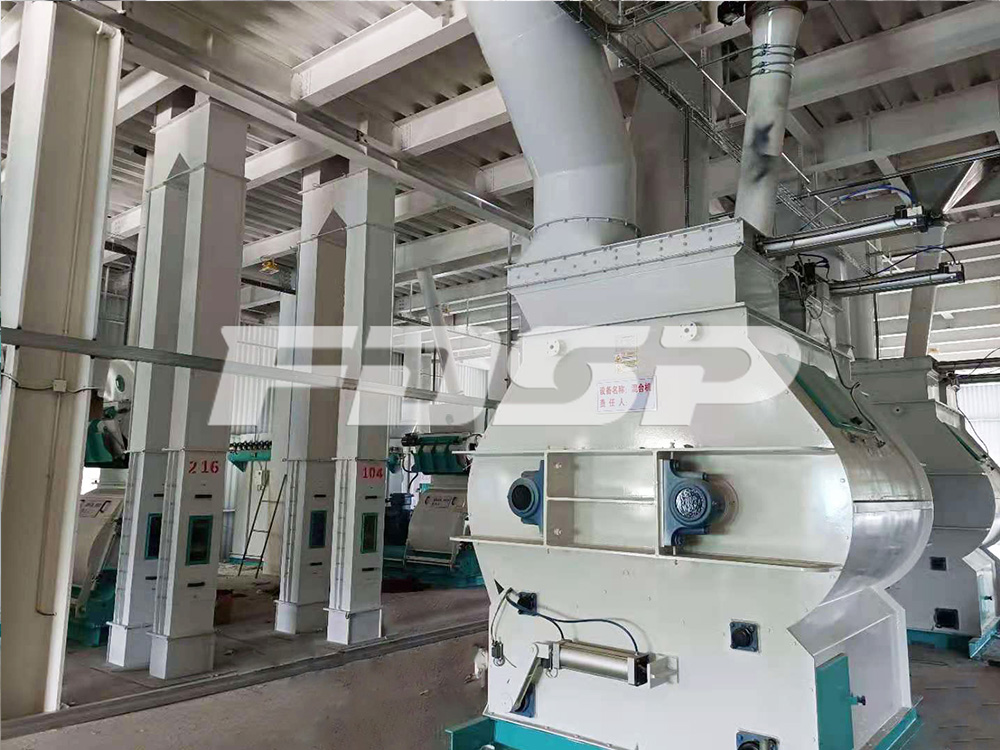 Adopt 2 sets of double batching scale system, short batching time and high precision. Equipped with double-shaft high-efficiency mixer, the mixing speed is fast, the uniformity is high, the mixing process is sealed, ensure no material leakage.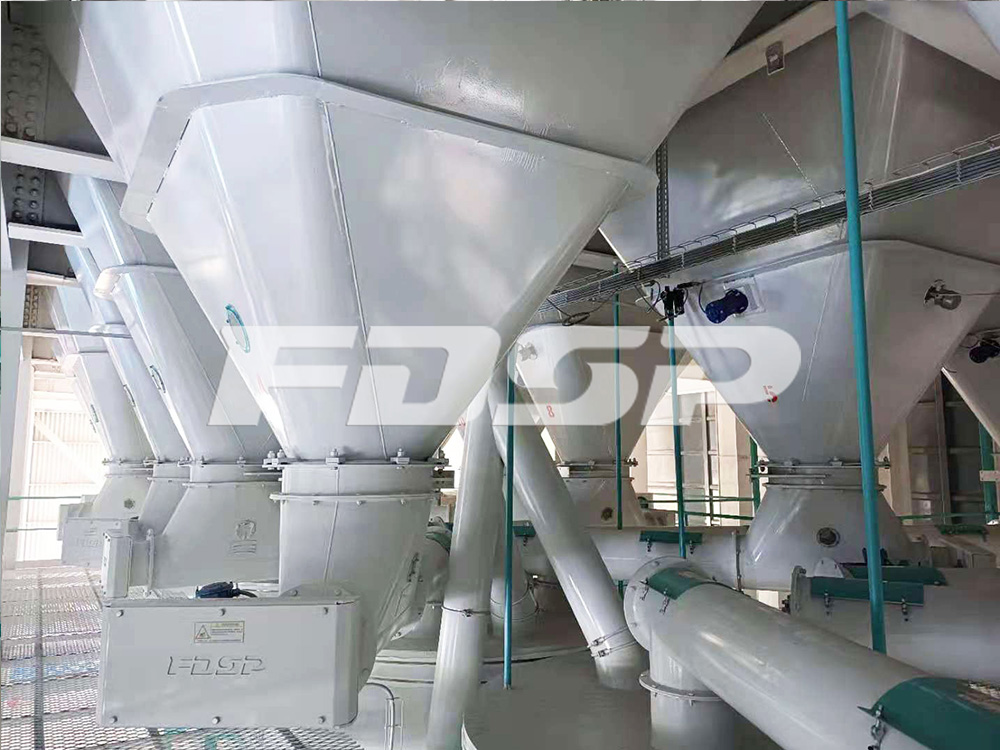 The product of corn deep-processing is mainly comminuted mixture of corn. The production line has a large output, so the finished product is mainly distributed in bulk by automobile and packed with tons bags. so we equipped 9 finished bulk bins, the designed capacity is 1500m, which can be stored for 10 hours of production. Three bulk car delivery lines, can be 3 cars at the same time loading, the limit of delivery can be 6 cars at the same time loading.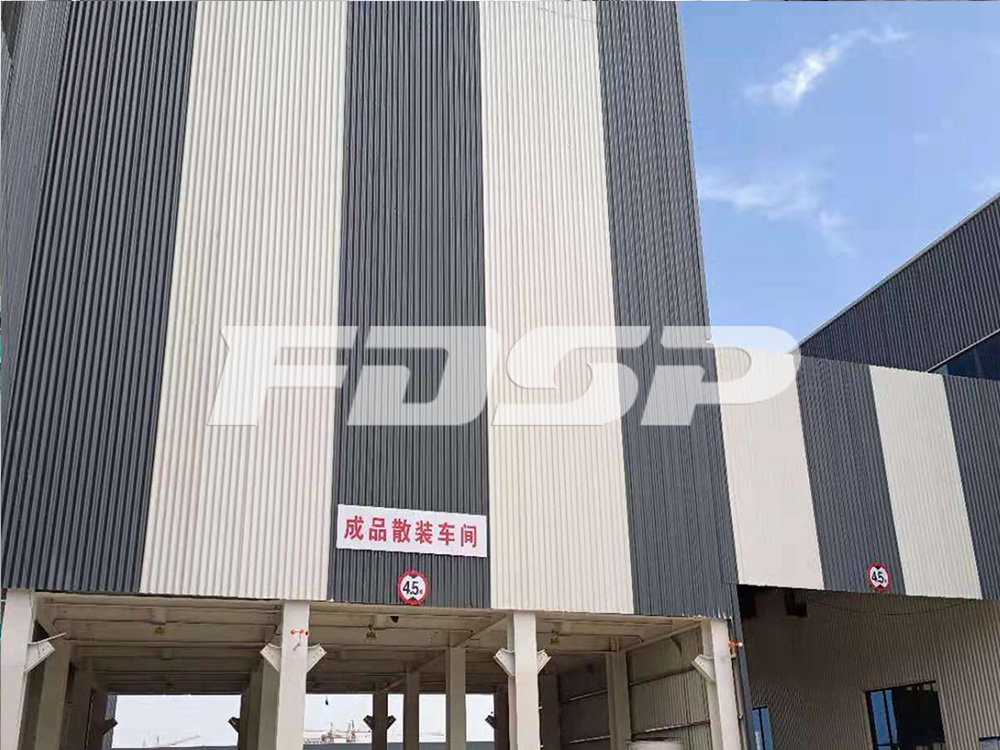 The whole line combined with the actual needs of customers in Linyi free trade zone, directional design, scientific layout, exquisite installation, rapid production, get the unanimous praise of customers in the Free Trade Zone!
FDSP corn deep processing line:
Safety, environmental protection, large capacity, low energy consumption;
Dust-proof, explosion-proof and noise-reducing design;
Two-way loop logistics design of raw materials and finished products;
Design of both ton bags and bulk supply chain for finished products;
Mature technology, rich cases, rest assured of choice