The respected new and old customer friends,
Hello, everybody!
Thanks for the long-term support and affirmation of FDSP!
VIV Qingdao 2021 Asia International Intensive Animal Husbandry Exhibition (Qingdao)
will be held again in the west coast of Qingdao on September 15-17th, 2021.
This exhibition actively responds to the government's call "domestic and international double circulation", with "full industrial chain + full-year + full channel" new pattern, gathering more than 500 enterprises around the world, and exhibition area of more than 50000 square meters. At the same time more than 20 international high-end conferences and forums will be held, which further promotes the transformation of China's animal husbandry industry and green development.
FDSP will bring new structures, new products and new crafts to the exhibition site, including the new upgraded six main feed machinery equipment, as well as a complete set of engineering solutions integrating technology, innovation and sustainable production.
Focusing on emerging industries, we will show you FDSP pet feed projects, cat litter production lines, and with rich cases corn deep processing complete set of projects, ready-mixed powder projects, etc., to bring customers more quality services and market opportunities.
Here, we sincerely invite you:
September 15-17th, 2021,
Looking forward to your join in Qingdao World Expo City (West Coast New Area),
We're in booth S3-308,
We look forward to your presence!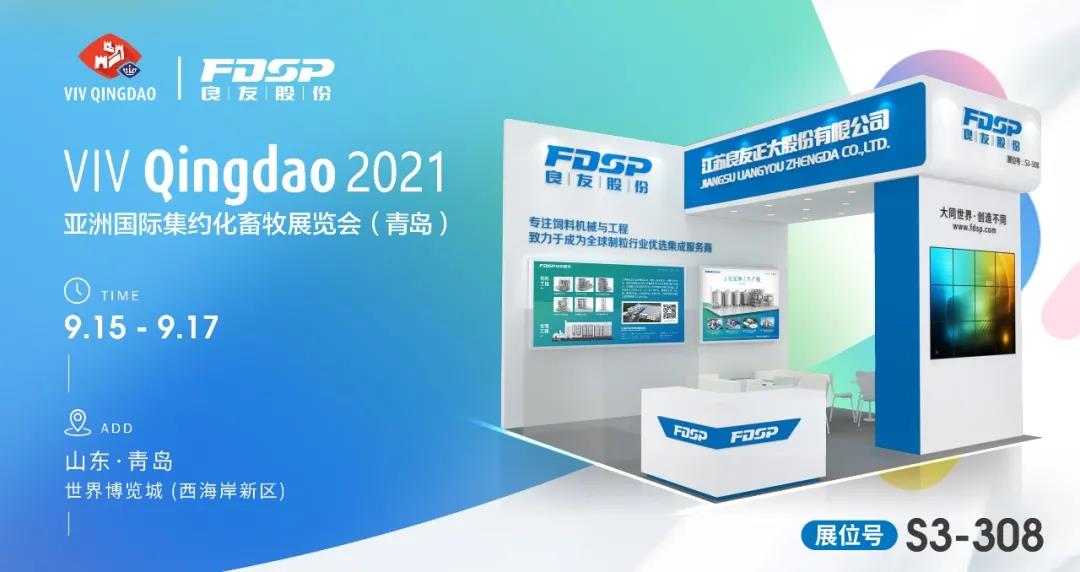 Jiangsu Liangyou Zhengda Co., Ltd.