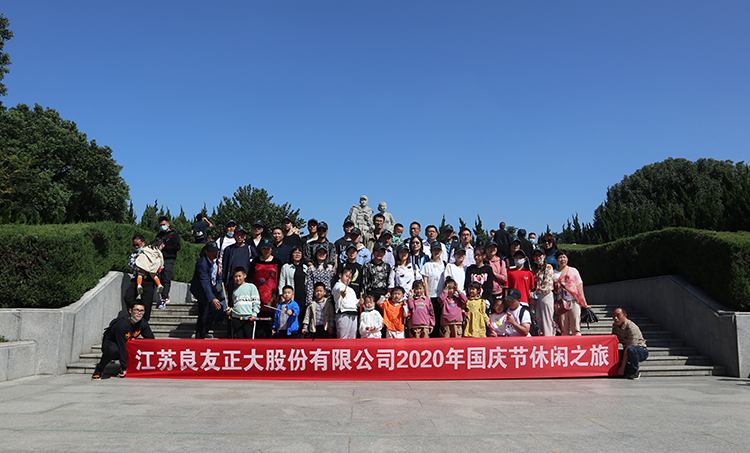 Golden Osmanthus Fragrance sent cool autumn wind; it is a wonderful time to travel. In order to adjust the exhausted body and mind, enjoy the care of nature, FDSP organized the annual leisure trip for all staff during the National Day. The aim is to enrich the spare time life of employees, enhance communication and cooperation between departments, and make the family of FDSP more harmonious, so as to better enhance the cohesion of enterprises.
In order to cooperate with the epidemic prevention work, to avoid inter-provincial mobility, FDSP organized the travel tour in our province with two-days. On the morning of October 4, FDSP's staff assembled for the departure of the bus to start an unforgettable trip to suzhou-Changshu.
According to the itinerary, we have visited Tiger Hill, Lion Grove Garden, Pingjiang Road, Pan Gate, Shajiabang, Shang Lake and other famous attractions. Experienced the Chinese classical private garden buildings, witnessed the vast blue sea and blue sky, appreciate the rich details of the local history and culture, feel the red revolution stirring plot. Enjoy the trip and also take photos at the same time, the photo freeze-frame in FDSP family unity, warm and harmonious moment.
With the continuous development of the company's scale, FDSP adhere to the business philosophy of people-oriented development, service-oriented and benefit-creating, hoping to build a career platform for every employee, so that everyone can fully display their talents on this stage, to be of value.
Life is not only work, but also poetry and distance. Come back from far away, struggle as before, pursue a dream more than. FDSP National Day leisure trip to a successful conclusion! I believe that everyone will be more energetic, higher enthusiasm into work and life, for the company's vigorous development to contribute their own strength, for the good life and common struggle.