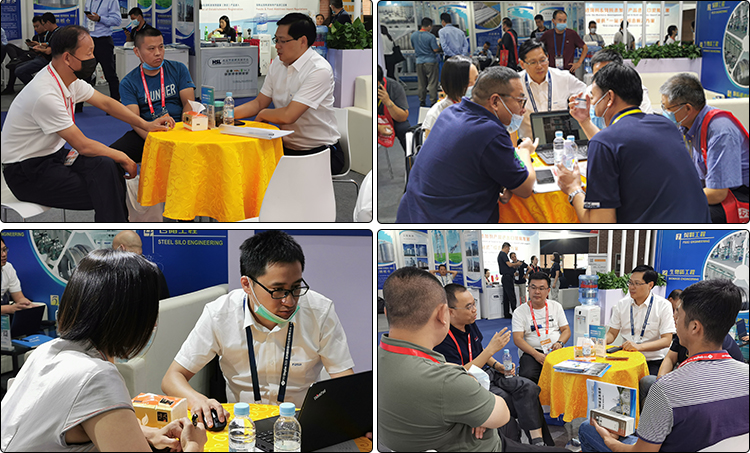 On September 17, VIV Qingdao 2020 Asian International Intensive Livestock Exhibition opened in Qingdao. VIV builds a development platform of communication, cooperation and win-win for domestic and foreign animal husbandry industry by introducing superior global resources and high-end technologies, which shows the great progress of feed industry technology.
With the theme of "Intelligence FDSP Top quality", the exhibition shows FDSP's research and development, breakthroughs, innovations and achievements in the fields of feed, livestock, agro, aquaculture, storage, die and other industries with diversified modes such as delicate page drawing, on-site explanation and one-on-one negotiation. FDSP feed machinery, storage machinery, pellet machine dies and its system engineering are constantly upgraded in practice, and are constantly improved in the upgrade, which constructs the brand positioning and development pattern of FDSP keeping pace with the times.
Mr. Chen Zhiliang, chairman of FDSP company and Mr. Wu Xiang, chief engineer, appeared on the scene of this exhibition to have in-depth communication with customers from Shandong, Henan, Sichuan, Inner Mongolia and other regions, and patiently answered the customers' consultation on the project and demand. Many customers showed a strong demand for cooperation, and even the regular customers came to find FDSP booth, and signed a new 40 tph feed production line contract on the spot.
With originality manufacturing delicate products, with meticulous creating high-quality engineering. Although affected by the epidemic in 2020, the number of foreign customers visiting the VIV Exhibition decreased significantly, but the number of projects from China domestic customers increased significantly, and customers came to FDSP booth was in an endless stream.
Hand in hand with the exhibition, FDSP shows to customers brand strong strength as a well-known industry, with quality and technology two-way support of feed machinery equipment. In the future, FDSP will bring higher quality and more humanized integrated system solutions to customers, and continue to cooperate with customers for win-win cooperation!