September 4th,2020, the acidifier production project of Shangdong Zhongxin Animal Nutrition Co. , Ltd. which was built by FDSP have been finished and passed the acceptance successfully.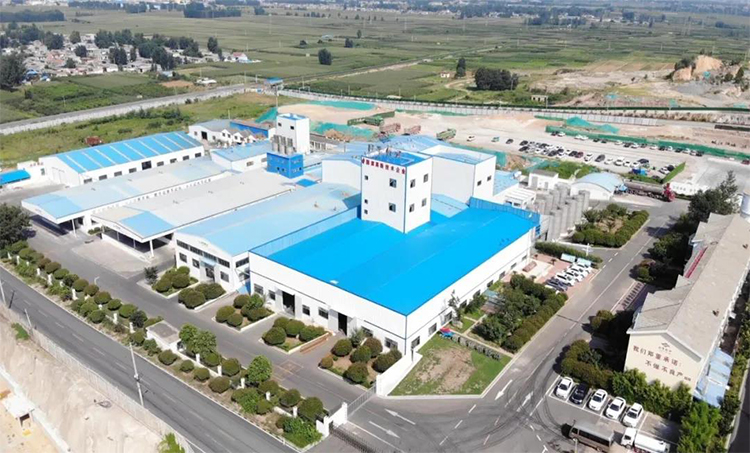 This project is a cross-industry powder project undertaken by our company, the first phase installation was started in September 2019, the added second phase was delivered and installed in early August 2020, the overall acceptance was completed in early September.
After the outbreak of the COVID in early 2020, FDSP made full use of its brand and technical advantages to overcome the adverse effects brought about by the disease, and completed the target task with high quality and the spirit of seeking excellence with craftsmanship, demonstrated a high degree of professional quality and the heart of the customer's sense of responsibility.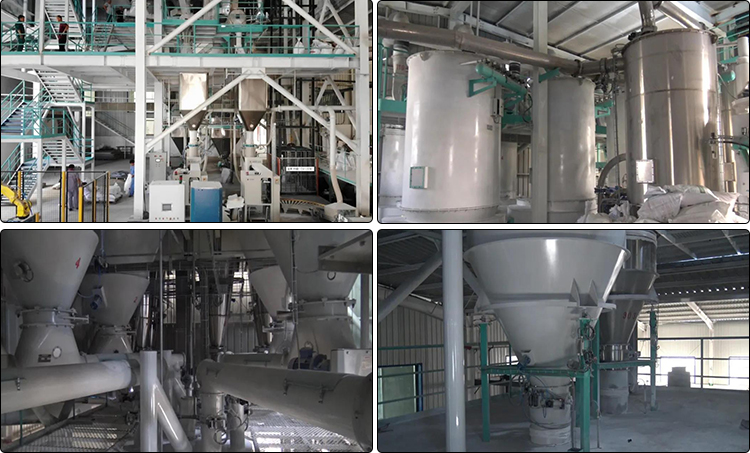 In the face of new projects and challenges, all the staff work closely together to overcome difficulties, we hold many meetings to discuss and invite external technical person for guidance. From the process design, manufacturing, installation and commissioning stages, FDSP adhere to the customization of scientific, reasonable process plan which in line with reality, and select mature, stable, efficient, energy-saving equipment according to customer demand, appoint an experienced professional team to carry out on-site installation. Excelsior details, the pursuit of perfect engineering quality, has been got the customer's praise and confirm.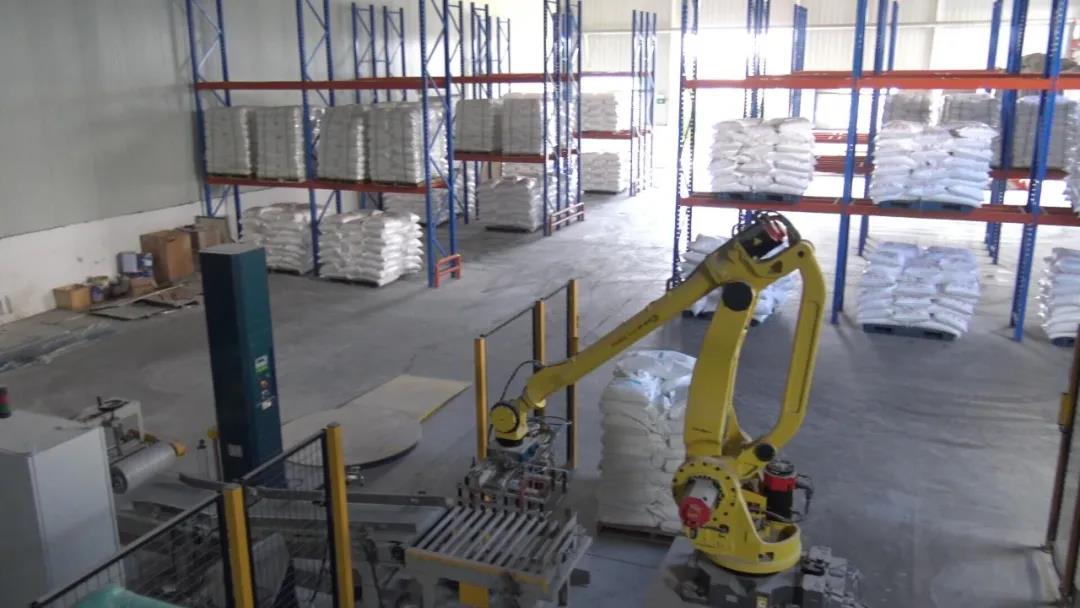 This project mainly produces feed acidifiers, because raw materials and finished products are very fine powder, the difference of various raw materials is very big, there can not be cross-contamination and residue in the production process, therefore, the dense phase pneumatic conveying technology is preferred in the design.
According to the different technical requirements of each section, the raw material is fed by a roots blower under positive pressure, while the semi-finished product is fed by negative pressure, and the pulse filter is arranged in a reasonable position in the section, the utility model solves the problems of material remaining and running and dripping perfectly.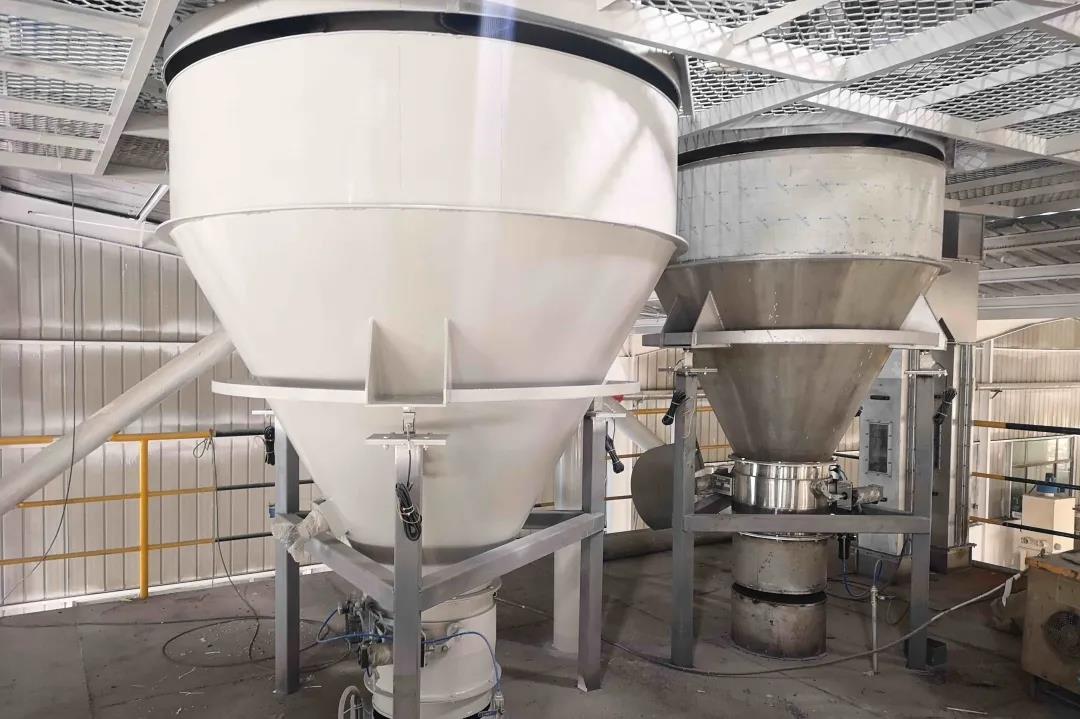 The whole production line adopts the full-screen control system developed by FDSP own, through large-scale PLC to control the equipment centrally, effectively reducing the labor cost. Advanced batching program and batching equipment hardware perfect comminuted, ensure accurate batching, reduce material waste. Through the FDSP technical engineer accurate calculation and construction team accurate construction, the final completely met the customer's requirements for safety, environmental protection and efficient, saving energy and reduce consumption for customer , create more value.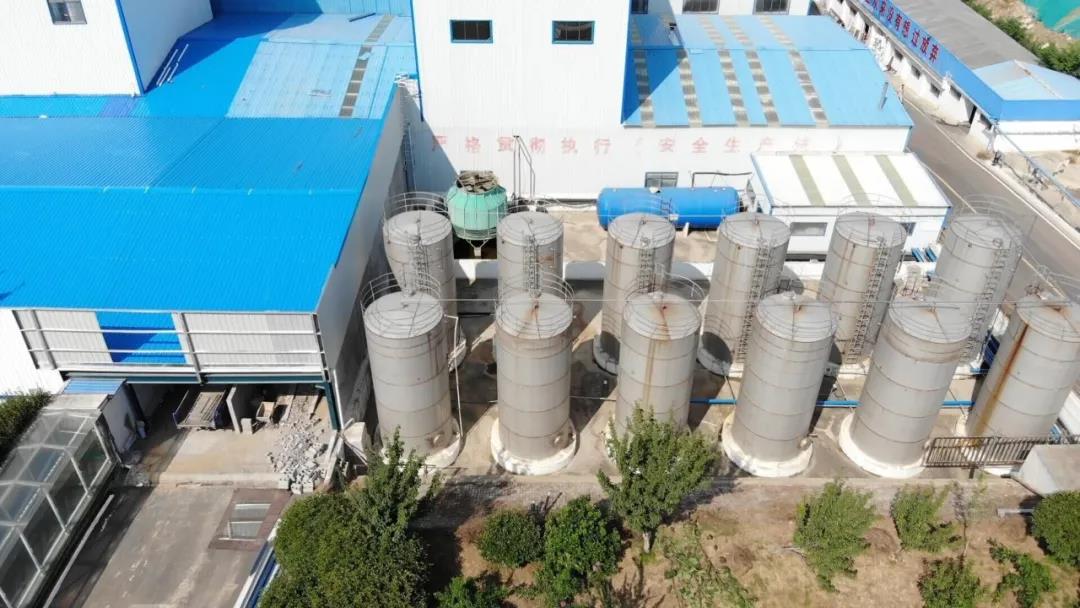 FDSP constantly research and development of cutting-edge technology, actively expand the service area, the implementation of multi-industry, wide-ranging, all-direction development strategy. The completion of this project will become a new milestone in the field of powder project, and further improve the quality and efficiency of business development, inject new impetus.