July 14-16, the 9th international biological fermentation products and technical equipment exhibition also called corn deep processing products and technical equipment exhibition was held in Shandong International Convention and Exhibition Center.

FDSP takes "Leading with technology, piloting with quality" as the topic, with its heavy-fist products: fermented feed engineering, corn deep processing engineering and pre-mixing powder engineering, and so on, has attracted a lot of attention.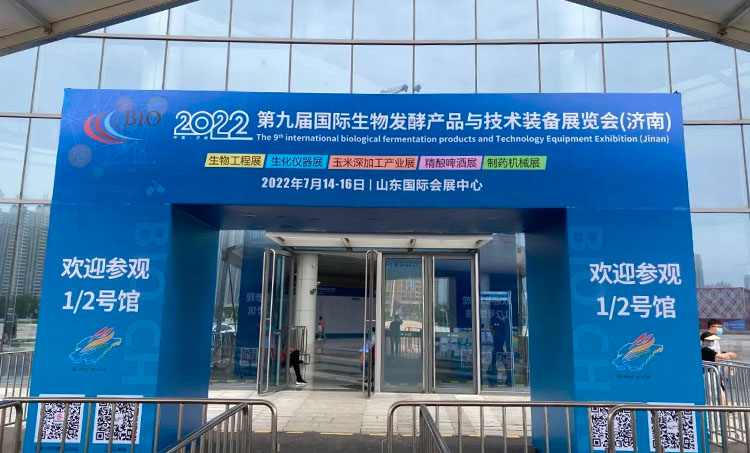 The exhibition revolves around the theme of bio-fermentation, corn deep processing and other industries, in order to provide a unique development and innovation method for the industry. FDSP as a well-known domestic corn deep processing, pre-mixed powder, fermented feed engineering and systems integrated solution service provider, with excellent process technology, fine created Seiko products and "One by one" tailor-made, already has made a number of successful cases in the domestic comprehensive protection area which were recognized by customers.
During the exhibition, our Booth were very lively and attracted many new and old customers stop to visit. Mr. Chen Zhiliang, chairman of Liangyou Group and Mr. Wu Xiang, chief engineer, attended the site and had in-depth exchanges with the customers, made very professional answers for all the consultants on the fermented feed, corn deep processing and pre-mixed powder and other projects.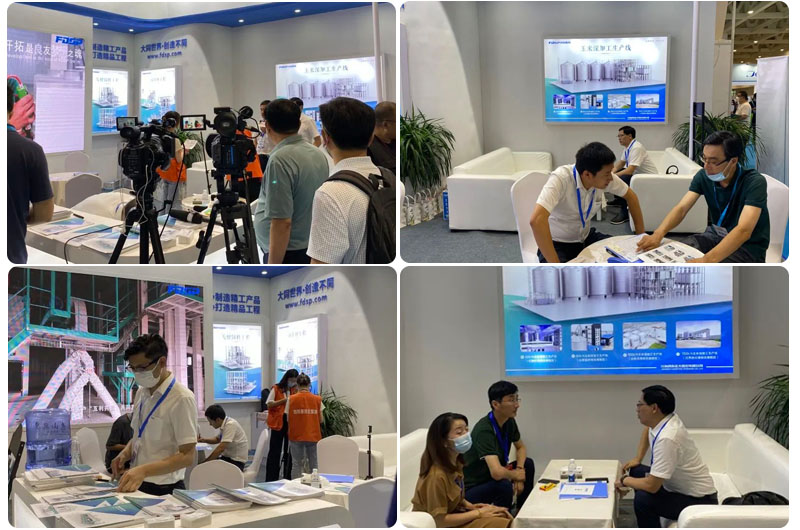 Many customers expressed the project cooperation needs, some old customers came to the exhibition site to negotiate new project cooperation. In addition, FDSP's booth has also attracted the attention of many media programs. Mr. Cyril Chan, marketing director, received interview from Tencent Video and NetEase, introduced the new products and technology of liangyou.
The exhibition highlights the forward-looking and breakthrough of FDSP in the bio-fermentation, pre-mixed powder, deep processing of the field. In the future, under the continuous promotion of various innovative technologies, FDSP will continue to actively layout the industry frontier areas, bring more advanced integrated system solutions for customers, and constantly promote the industry's high-quality development.
c