Recently, Second stage 40t/h corn deep-processing production line in Linyi Free Trade Zone was completed and successfully accepted. This project was designed, manufactured and built all by FDSP. After comprehensive identification, the project have reached an excellent level in the machine quality, installation and construction, continuous production, automation management and other aspects , once again reviewed as the "Three excellent project" by customers!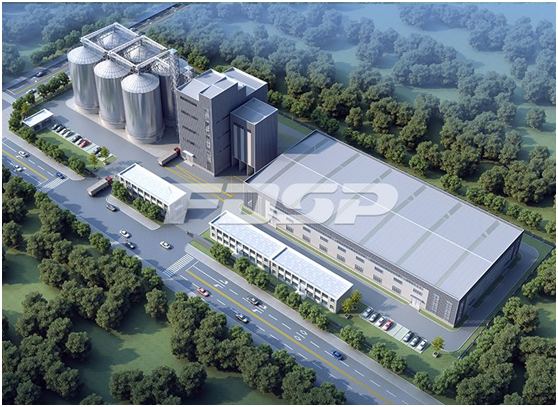 The first stage of project is a 80tph corn deep processing line and was pass the acceptance successfully by November 2021. A 40tph corn deep processing line was added in the second stage, which improve the whole capacity quality and upgrade. The customer chooses FDSP again this time and show their high trust and approval for FDSP machine and insallation.
The corn deep processing line in Linyi Free Trade Zone uses corn as the main raw material and uses physical, chemical and fermentation technologies to process corn in depth to produce corn derivatives, increase the added value of products to achieve more economic benefits.
The whole project integrates warehousing, logistics, workshop production, finished product packaging and automobile bulk distribution, according to the actual needs of customers to carry out directional program design, the use of advanced production technology and production equipment, reasonable layout, efficient production, for customers to create higher personalized value.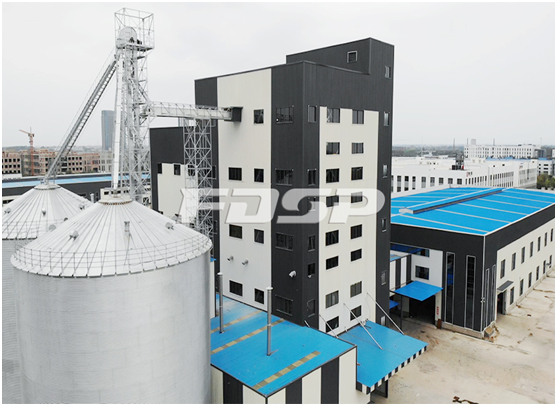 Two 3,000-ton silos are equipped to store corn, and the grain unloading system uses two pits with a yield of up to 200 tons per hour. To achieve storage and transmission with"Large capacity, automation, intelligent".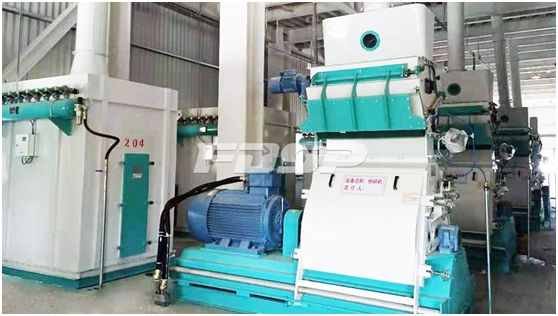 Adopt FDSP national patent type hammer crusher, the base is welded by thicken steel plate, reduces the vibration and the noise, effectively enhances the crushing efficiency.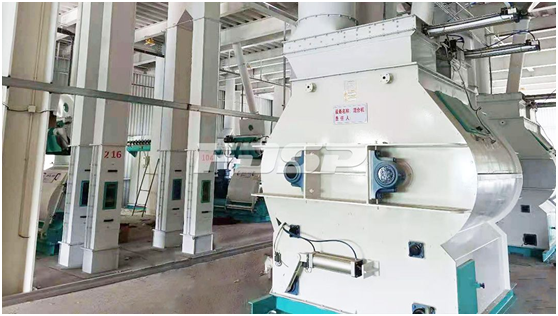 The mixing section adopts Advanced PLC control, high-efficient and accurate batching, mixing equipment has the advantages of fast, soft, stable performance, low noise, no dust, no environmental pollution, etc. , high efficiency of material mixing without residue.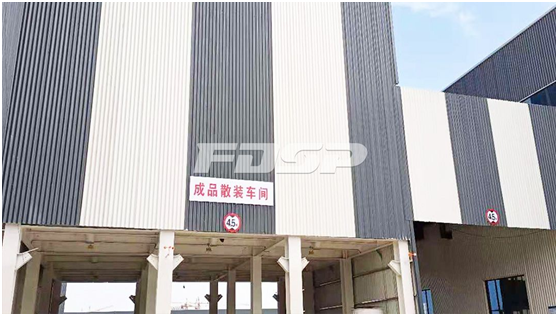 According to the characteristics of the production line, the finished products are designed in the form of bulk distribution, with tons of bags to assist packaging.
In order to ensure high-quality and high-efficient construction tasks, we constantly improve the quality of process design and installation, and improve the safety management level on site. In the follow-up work, FDSP will continue to do a good job for customers equipment maintenance and technical support, create long-term value for customers.