FDSP electric control engineering represents the advanced level of industry automation control. It has computer full screen control system, which can monitor working status and production process in real-time. It can record equipment and process operation data entirely, forming production data, so as to realize the digital management of the production process and reliable trace, and can automatically generate various production data report, helping managers to control production in real time.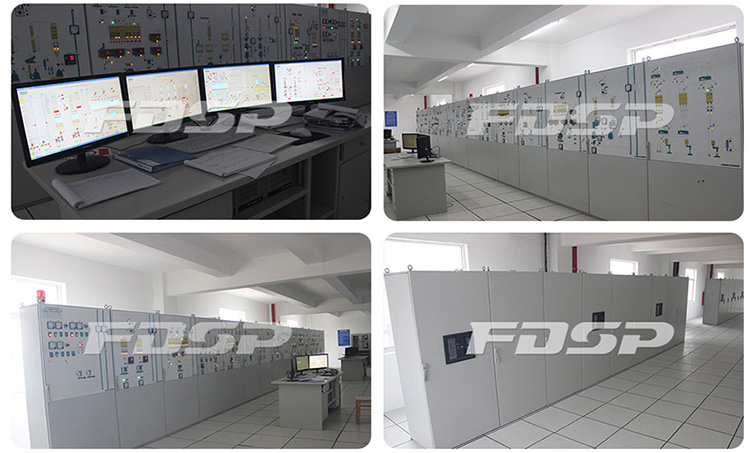 Computer full screen control system
The whole process is displayed on the computer screen, which can dynamically simulate the working process of the equipment, can realize the intelligent control of the whole system, can generate data in real time. and can automatic storing. It has the function of self-backup, self-recovery function, and has a powerful communication function, so that you know everything about the operation of the factory equipment.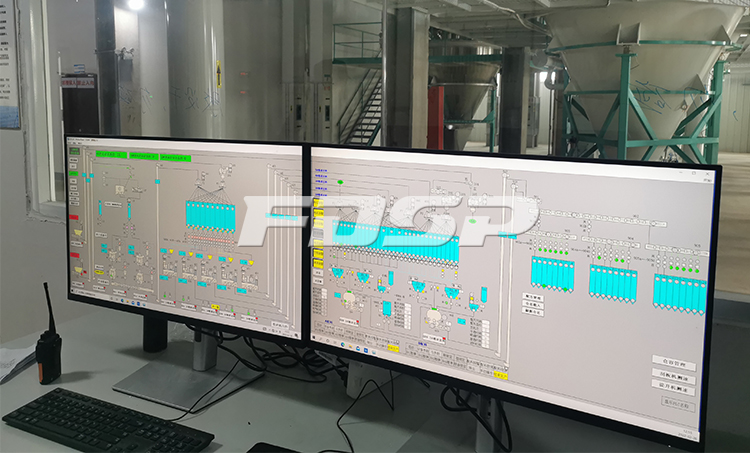 Comprehensive quality control, reliable data traceability
FDSP electronic control records the key equipment start and stop, current, temperature, pressure and other operating data, records process parameters, operation events and fault information during production.The recording data is automatically stored to a remote computer.
All kinds of production management reports, easily generated
FDSP electronic control supports production data analysis report automatically generated, supports automatic storage to the remote computer, and users can freely define the form of report output. Report data is automatic backed up and automatic updated.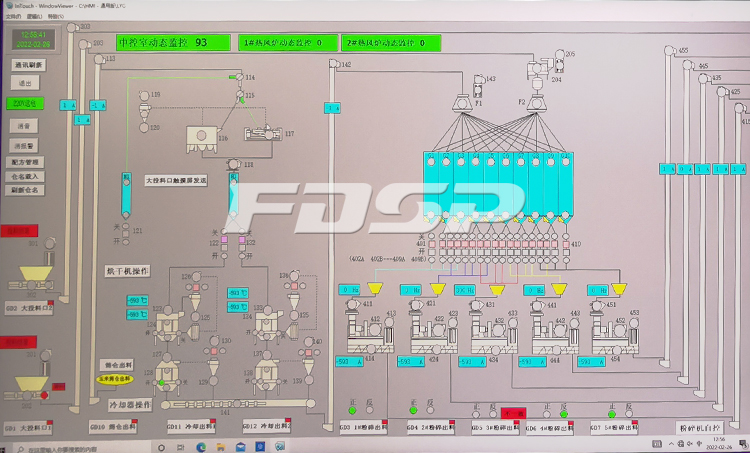 Multi - way remote monitoring, support maintenance under control
Managers remotely monitor the operation of the production process and process panel // proofreading. Remote maintenance support system established through the telephone network and Internet can organize rapid and efficient remote maintenance support for production emergencies.
FDSP electronic control workshop, specializing in the production and customization of electronic control equipment, packaging equipment and electrical centralized control system, to meet the needs of different customers in the market with different configurations of diversification and humanization.
From components selection, integrated control of analog screen, to power current display, combined with enterprise color,are all accepted integrated design; Open slot, pendant card line, and streamline wiring, all show "neat, flat, beautiful".
Electric centralized control system, more specialized and more precise
Further improve and upgrade the original configuration of the electrical control system, upgrade the grade, matches full screen, touch screen, digital display, speed alarm, remote monitoring,etc., reflect the "high, large, on", to meet the needs of customers high-end configuration;
From the conventional engineering control mode of traditional livestock and poultry feed engineering to the "safe self-locking, stable and reliable" full-screen system control of high-end equipment such as "extruded aquatic feed engineering", "pet food engineering", "biomass fuel engineering", to achieve "complete, refined and new";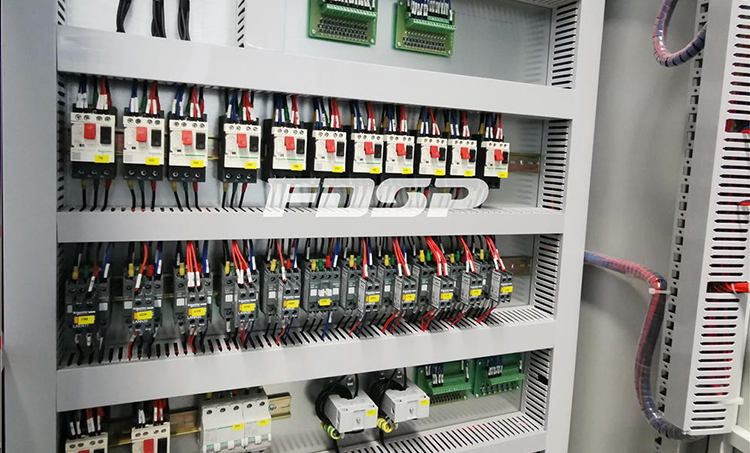 Electronic control equipment, packaging equipment, more intelligent and more humane
In addition to self-developed oil spraying equipment, roller spraying equipment, to develop automatic control granulator, extruded machine, dryer and other single touch screen control equipment to meet the domestic and foreign market demand.
Optimize the control mode of equipment. Improve customer product quality and high-end quality experience, from the component stability selection, degree of automation, frequency conversion and soft start control, power current display, to man-machine integration for integrated design.