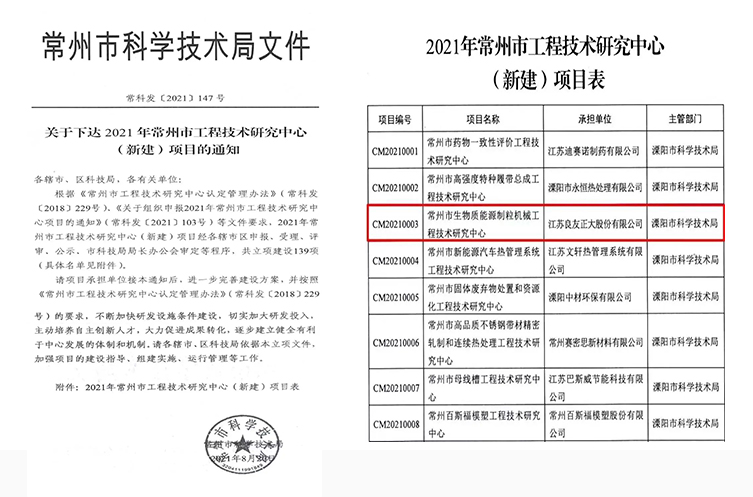 Recently, The declaration of Changzhou Engineering and Technology Research Center by FDSP was approved by the Changzhou Bureau of Science and Technology, which marks FDSP has obtain professional recognition again in technological development and innovation capacity.
The engineering technology research center refers to a key scientific research institution, a scientific and technological enterprise or an institution of higher learning, which is mainly based on strong scientific and technological strength in the industry or field, and has complete and integrated engineering technology supporting experimental conditions, can provide a variety of comprehensive services, at the same time with a self-virtuous cycle of development mechanism of scientific research and development entities.
In recent years, FDSP has been committed to independent research and development, technological innovation, focusing on agricultural and animal husbandry and renewable energy mechanical engineering research, development, design and manufacturing, and further expand to biomass energy, bio-organic fertilizer, as well as corn deep processing, ready-mixed flour and other emerging areas, custom-made for global customers mature and stable integrated solutions.
In the future, FDSP will take the honor of "engineering research center of Changzhou" as an opportunity to further increase investment in research and development, train independent innovative talents, and vigorously promote the transformation of achievements, through master more industry core technology, patent technology, for customers to create more personalized value.