Today, another batch of biomass granulation equipment of FDSP shipped to overseas. 4 * MZLH420 complete set of sludge and sawdust granulation line, neatly arrayed, efficiently loaded and shipped to Korea.
Since the new covid-19 epidemic has been raging, FDSP has solved many difficulties and has been coordinating from many sides. All overseas orders are ensured quality and delivered in a timely manner, and we continue to win high quality, high service and high reputation in the world.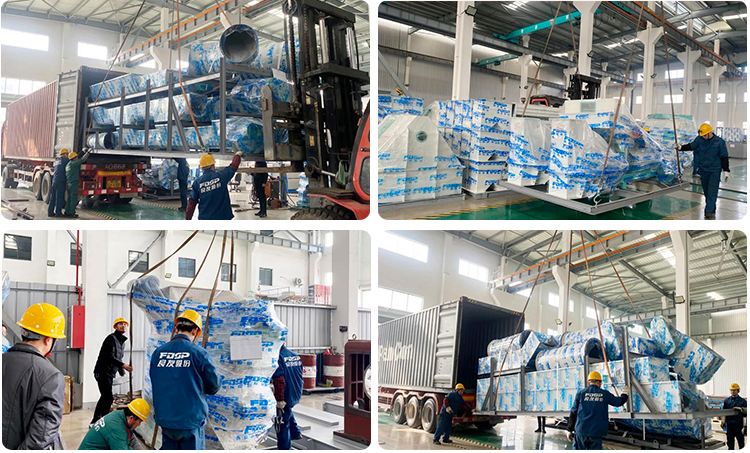 The delivery equipment includes 4 MZLH420 biomass high-efficiency pellet mill, cooler, vibrating screener, belt conveyors, tubular magnet, cyclone, electric control system, ring die, rollers and other supporting equipment, with a total of 5 containers.
With the continuous development of social productive forces, green and environmental protection has become an important topic in the world. Combined with the practical application in the field of renewable energy, FDSP takes the lead in developing a variety of high-quality and high-performance products in China, which are widely used in various countries and regions around the world. With the core advantages of "high efficiency, intelligence and environmental protection", FDSP creates a turnkey biomass granulation system project for customers.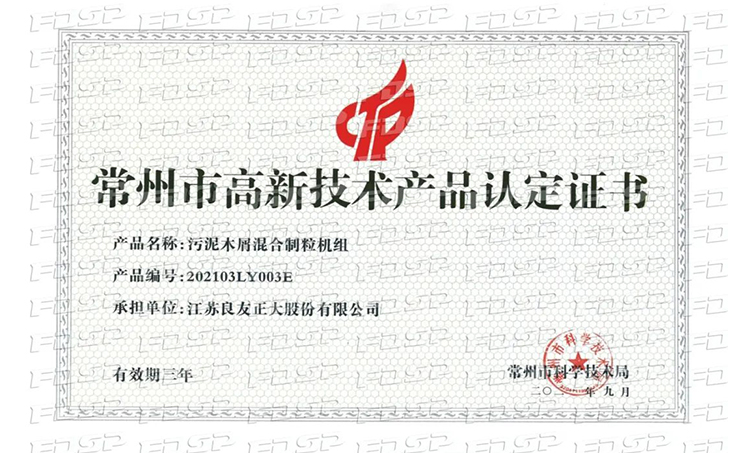 In September 2021, the "sludge and sawdust mixed granulation unit" independently developed by FDSP won the certificate of "national recognition of high-tech products", which indicates that FDSP has been professionally recognized again in terms of technical level, equipment quality and practical application.
We believed that with the support of the hard core strength of FDSP equipment, the construction of the sawdust granulation line of the Korean customer will be successfully completed. We will continue to follow up the progress of follow-up projects and help customers obtain higher production benefits!