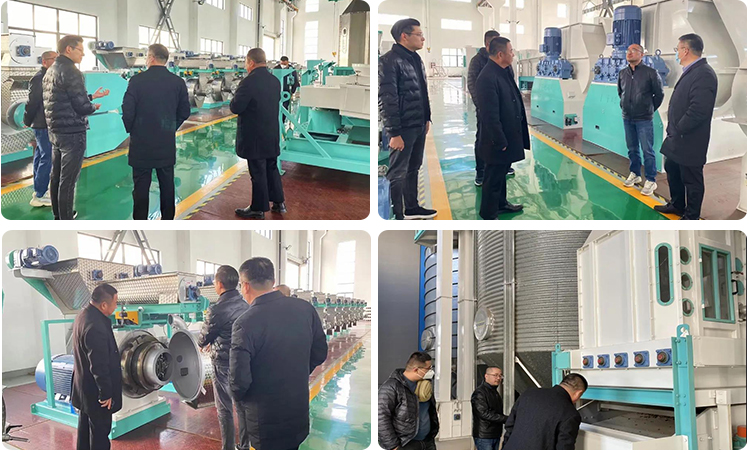 In response to the central government's call to reduce rural agricultural waste pollution, promote sustainable development and resource recycling. In the morning of December 3rd, Shandong Binzhou Bincheng District Agricultural Bureau and project enterprise leaders visited our company for investigation and exchange, research agricultural waste pellet forming technology. The director of Liangyou Share Marketing Center and the engineering and technical director of r&d center warmly received the visit.
During this period, the person in charge of Liangyou Stock Marketing Center introduced the basic situation of the company, innovative products and equipment and independent core technology in detail. The agricultural Bureau and the relevant leaders of the project enterprises had an deeply understanding of the full set of intelligent granulating equipment and comprehensive system solutions independently developed by our company, and recognized Liangyou's technological innovation and product innovation in the field of granulating system.
Subsequently, the leaders went to Liangyou modern production workshop to visit. They had a deep understanding of the whole production process from material processing to equipment assembly to paint spraying, as well as quality control, and felt the ingenuity of Liangyou manufacturing and elaboration products up close, and gave a high evaluation.
In the finished product workshop, a number of granulating machines that will be sent to South Korea are arranged neatly, attracting the attention of leaders. The marketing person in charge introduced Liangyou's core technology in granulating in detail, and was highly praised by leaders.
In the future, we will, as always, deepen quality, innovate technology, cooperate in depth with vast number of customers, make progress together, and create development together!