The process is as follows
Technological characteristics and introduction are as follows:
Cleaner: MCY120*300, power 1.5kw,designed output 2-3T/H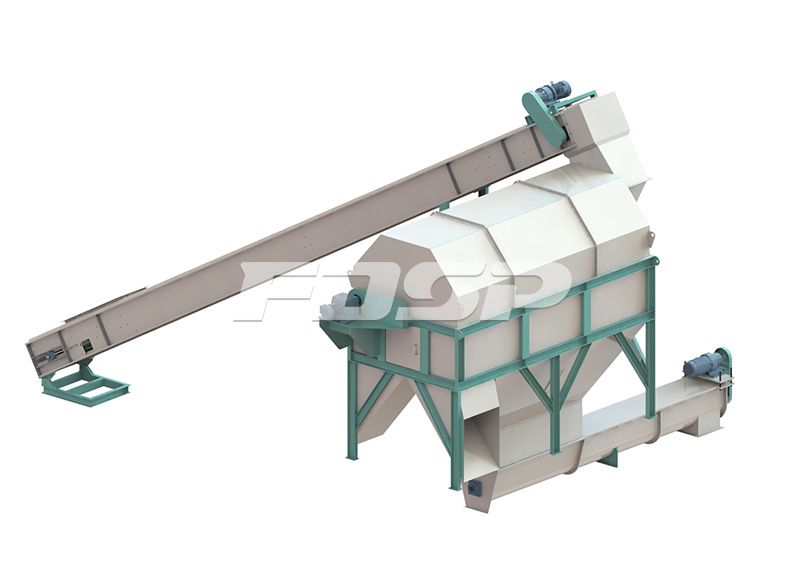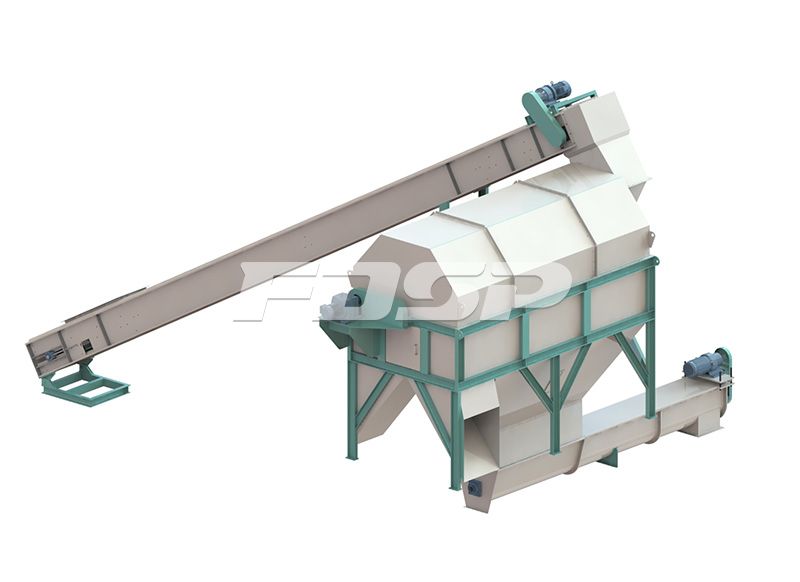 pelleting process: The diameter of biomass pellet is optional from 6-10mm, and the biomass pellets have the characteristics of high calorific value, no pollution and low ash content, which can be widely used in biomass power plants, biomass steam boilers, household fireplaces, drying furnaces and biomass gasifier.
granulation equipment(2sets): MZLH420, main motor power: 90kw, power of forced feeder: 0.75kw, design with 0.8-1.2T/H output ,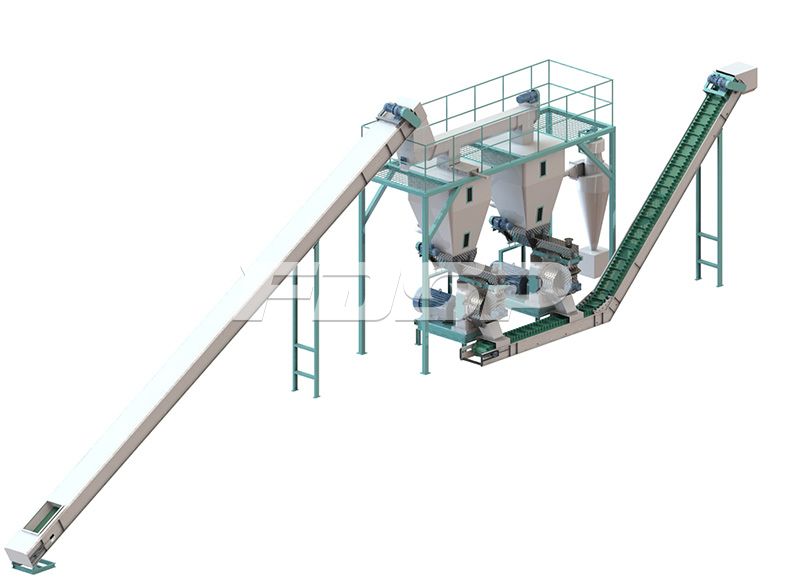 cooling and packing process: used to reduce pellets temperature and decrease pellets moisture, pellets temperature is not higher than ambient temperature 5 ℃, after cooling the pellets moisture around 8-10%, particle density 650-750kg/m³. According to the customer's local sales needs, the appropriate packing scale is selected for customer to sell products more easily. There are usually two specifications: small bag and ton bag. 20-50kg/bag for small bags, 500-1000kg/bag for ton bags.
Cooler: SKLB1.5, cooling volume 1.5m3, designed output 4T/H
Packing scale: SDBLY-K,bag size20-50kg/bag,packing speed: 3-5bag/min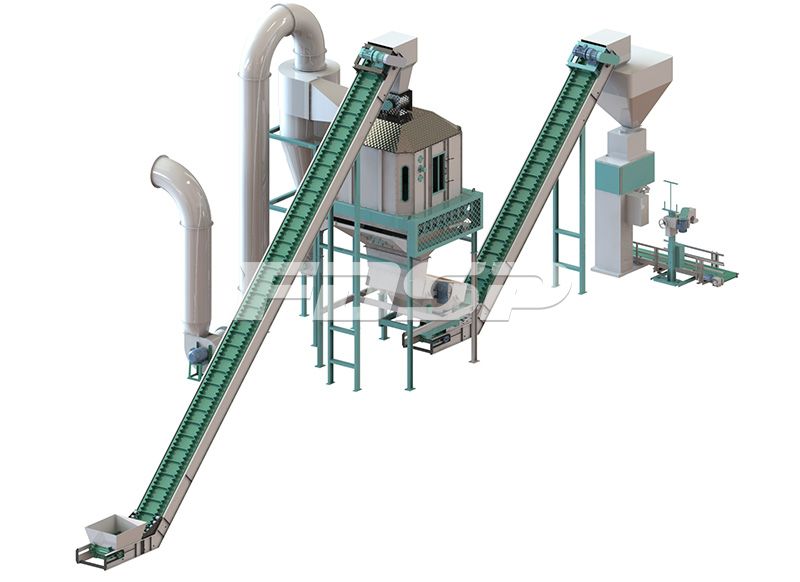 The process can be optimized according to different customer needs:
1. Dryer will be needed if the moisture of sawdust is higher than 20%, the moisture of sawdust should be dried to 13-15% by dryer before pelleting.
2. The packing machine can be adjusted according to customers' requirement for bag size. Bulk or silo storage is also optional.