Craft features and process introduction
Debarking Process---Chipping Process--Coarse grinding Process--screening process--Drying Process--Fine Grinding--Pelleting Process--Storage Process
Debarking Process:Raw material debarking can improve heat value of finished pellets, reduce ash residue after combustion of finished pellets and reduce emissions.
Debarking Machine(4sets): LYBP760/11, power is 45kw, designed capacity is 30m3.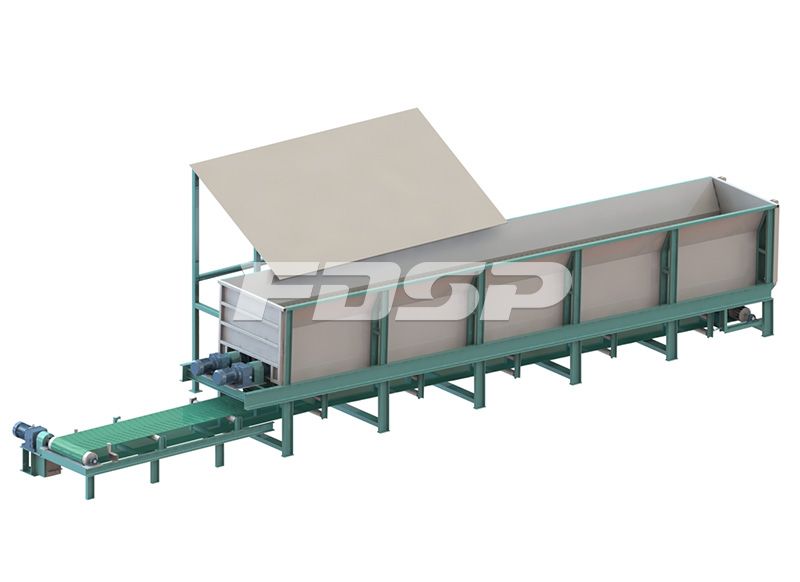 Chipping Process:The chipping process of the log pellet complete project is to process the wood logs into wood chips, the size is 20-30mm, the thickness is about 5-10mm, and then enter the processing of the following sections.
Chipping Machine(4sets): Chipper LYGX218D, power of main motor is 132kw, feeding roller is 4kw, oil pump is 0.55kw, designed capacity is 38m³/set.
Grinding process: 20*20 square screen is adopted to do the first coarse grinding and then to do the drying.
Grinding equipment(4sets): MFSP68*120,power 200kw,capacity: 9-10T/H( raw material moisture 40%)
Cleaning equipment(3sets): MCY160*300, power: 3kw. Designed output:5-8t
Drying section: three-layer drum dryer, after drying, sawdust moisture in about 13-18%.
Drying equipment(4sets): LYHG50, drum diameter 3.0m, length 11.6m, power 19kw, design yield 5T/set, (before drying raw material moisture is 40%).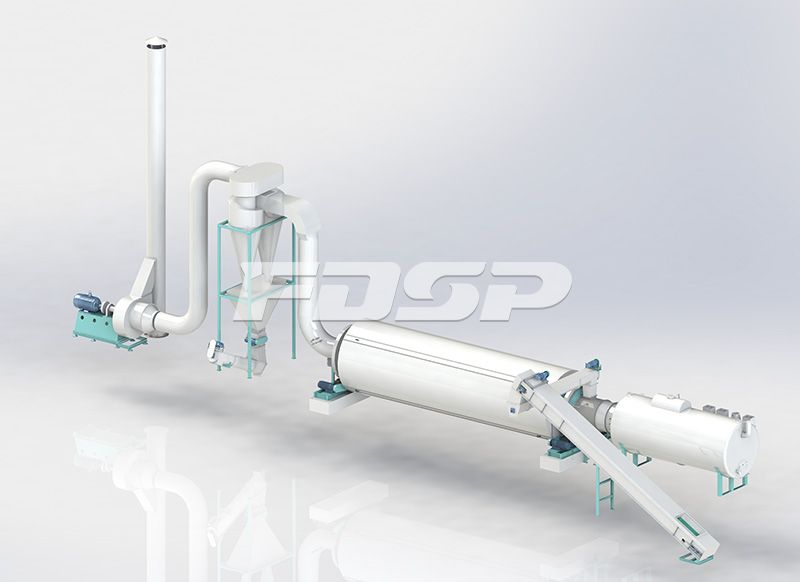 Fine grinding process: The grinding work has no dust discharge. After grinding, the sawdust will be transported through pneumatic transmission by the fan suction air pressure. The hammer mill is a water droplet type structure; the hammer mill rotor can be operated in forward and reverse directions to improve the service life of the hammer blade; the direct transmission mode of the motor is adopted.
Grinding equipment(4sets): MFSP68*120,power 160kw,capacity: 6-8T/H( raw material moisture 15%)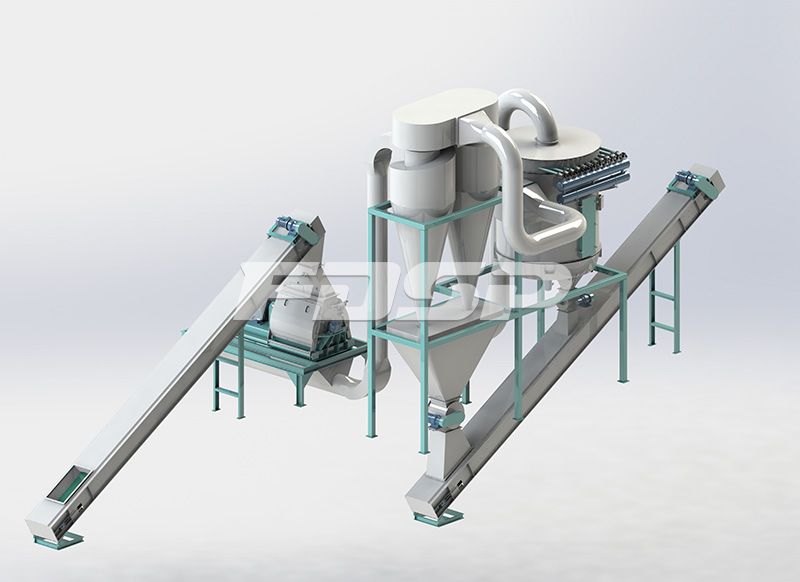 The diameter of biomass pellet is optional from 6-10mm, and the biomass pellets have the characteristics of high calorific value, no pollution and low ash content, which can be widely used in biomass power plants, biomass steam boilers, household fireplaces, drying furnaces and biomass gasifier.
Pellet mill(8sets): MZLH680, main motor power: 185kw, power of forced feeder: 1.5kw, design with 2.2-2.8T/set output.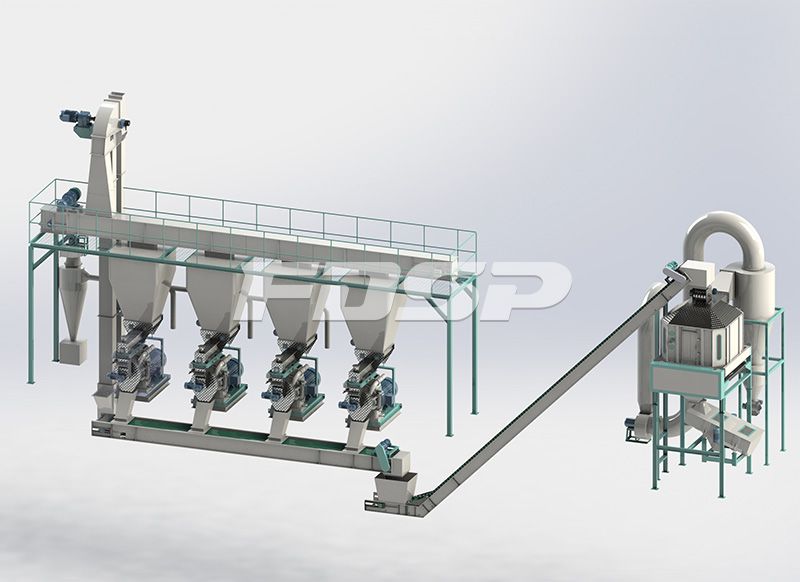 Cooling machine: MKLB6, the volume of the cooling chamber is 6m³, and the designed capacity is 8-12 tons per hour.
Storage process: 2000T finished pellet storage silo is adopted, the finished pellet products can be stored into the silo and for bulk shipment.
Highlights and optimization of the scheme design:
1. In this scheme, wet materials in the front section are piled up in a yard (less dust from wet sawdust), while dry materials in the back section are stored in the silo (more dust from dry sawdust), which can effectively control dust pollution in the workshop and save costs.
2. As the client of the project requires the finished product pellets to be shipped in bulk, it can be adjusted into various forms of packaging equipment according to the client's requirements on the finished product packaging.