Several effective ways to improve the quality of feed pellets produced by feed machinery:
1. Appropriate compression ratio:
When using feed machinery to produce different feed pellets, a reasonable compression ratio should be selected according to the different raw materials. For example, a high-grain content compound feed should choose a compression ratio of 8-12.5, a heat-sensitive feed and a urea feed should choose a compression ratio of 5-8, and a concentrated feed with high natural protein content should choose a compression ratio of 5-11.
In addition, considering the production cost, after determining the basic feed formula, we also need to adjust the detailed compression ratio according to the required feed quality.
Feed machinery produces feed pellets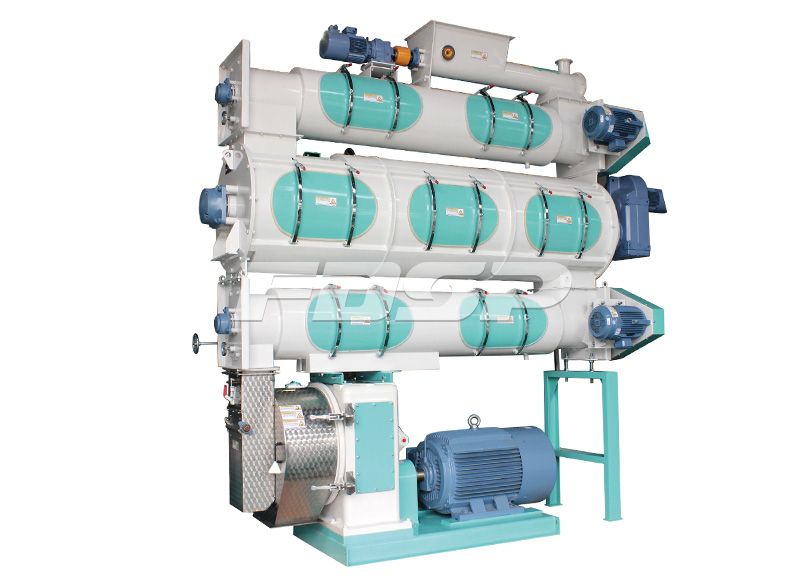 2. Working space between ring die and roller
Secondly, pay attention to whether the working space between the ring die and the roller of the feeder is reasonable, which has an important impact on the use of the ring die. In general, the distance between the ring die and the roller is 0.1-0.3. According to practical experience, when the pressing roller rotates, it is best to rotate the ring die by hand.
So, for users, how to adjust the gap between the feeding machine ring die and the pressure roller? After actual investigation and analysis, it is found that when the new mold is installed, first loosen the pressure roller adjusting bolt, adjust the pressure roller to the outer surface of the pressure roller close to the inner surface of the ring die; The gap between is appropriate.