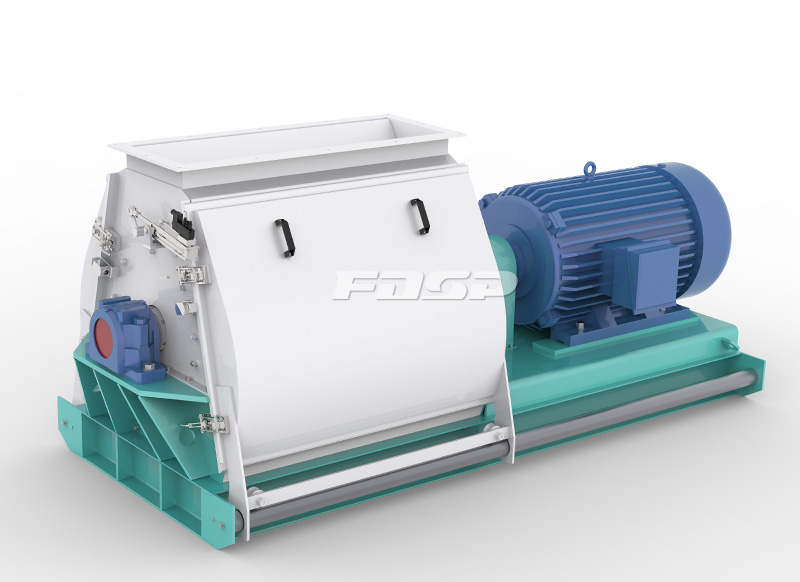 In the daily production process, it is found that the output of the sawdust shredder will decrease. This problem has bothered our customers. Today, I will teach you how to solve this problem.
Find out the reason for the decline in the output of the sawdust shredder. There may be many reasons for the decline in the output. We need to investigate one by one. First of all, it is possible that a part of the sawdust shredder may be damaged due to improper use. When this problem is discovered, the damaged part should be replaced immediately. Furthermore, after the damaged parts are replaced, the output cannot be increased. At this time, it is necessary to consider whether the new parts are installed incorrectly and correct them in time to avoid the loss of the new parts.
There are some tips to increase the output of sawdust shredders:
1. Adjust the inclination angle of the sawdust crusher, which is beneficial to reduce the thickness of the feed. Everyone knows that if the feed is too thick and too fast, the material may accumulate in the silo opening and cannot be crushed, and it may even damage the crushing of wood chips. Machine's screen.
2. Appropriately increase the motor power of the sawdust grinder. The motor is the main power source of the sawdust grinder and the main power of the wood grinder. Appropriately increasing the motor power can increase the output of the sawdust grinder.
3. Keep the screen clean. After using the sawdust shredder, clean the inside of the machine. The screen is the most important. If there is a large amount of sawdust that pastes the holes of the screen, the sawdust will pass through the openings of the screen. It will be less and less, which seriously affects the discharge speed, so it is very important to keep the wood chip machine screen clean.
For more details, please contact us, fdsp@fdsp-group.com.