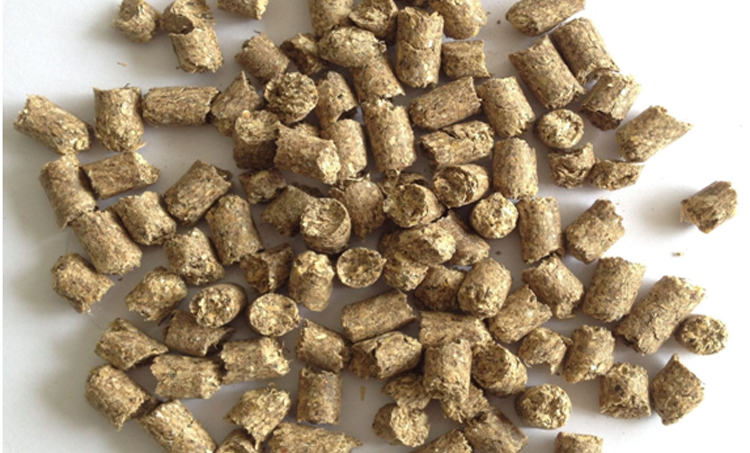 There is currently no unified standard for the quality determination of pellet feed. In addition to the general quality of feed, the quality of pellet feed is generally considered to include the following aspects: sensory indicators, powdering rate, hardness, water content, durability, bulk density, etc. For fish and shrimp feed, the water stability, water resistance, sedimentation and dissolution properties should also be determined.
On-site inspection (next to the granulator):
1. Temperature: The temperature of the wet powder after the preparation. The temperature has different requirements according to the different formulas (generally, the temperature of the 4.5 ring molded chicken feed is not less than 80 degrees, and the 3.0 ring molded pig feed is not less than 70 degrees. The temperature of the varieties of enzyme preparations does not exceed 80 degrees).
2. Moisture: The moisture of the pellets before entering the cooler after granulation. An effective inspection method is: placing a hot pellet between the thumb and index finger and crushing it into a cake. If it is putty-like viscosity and not broken, it indicates the moisture. Add it in place, otherwise steam still needs to be added.
3. Color: The color of the particles changes with the change of the raw materials in the formula. For the same formula (the same variety of formula), the color generally does not change much.
4. Particle size: The length of the particles is generally 2-3 times the diameter of the ring die, and different requirements are required for different material numbers.
Inspection at the cooler:
1. Temperature: The temperature of the pellets after cooling (generally room temperature + 5 degrees). Through the temperature detection here, it can be found whether the adjustment of the cooler level device is reasonable and whether the cooler is operating normally.
2. Granularity: refers to the uniformity of the crushed material, it can reflect whether the adjustment of the crushing roller is normal, and whether the roller is out of alignment.
3. Hardness: The low hardness of the particles is the direct cause of the powder.
Packing inspection:
1. Powder content: 1.4mm under the sieve as a percentage of the total.
2. Miscellaneous grains: whether there are flower grains or mixed.
Laboratory testing:
1. Moisture: Use infrared drying lamp to dry and detect moisture.
2. Use a pressure device to detect the hardness of the feed pellets.
3. Detect the protein, fat, and salt content of the feed.
4. It can be sold at the factory if all the indicators are qualified.
Liangyou Feed Machinery and Engineering uses scientific and mature design technology to make the finished feed pellets uniform in length, moderate in hardness, and beautiful in appearance, so as to enhance the market competitiveness for customers. Welcome new and old customers to call and negotiate.