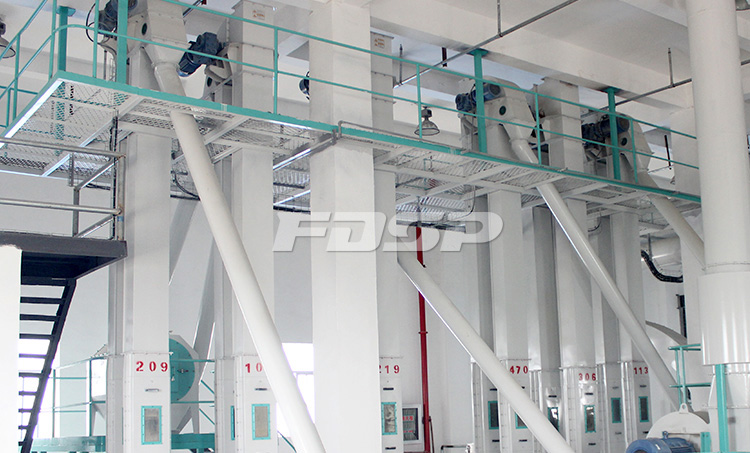 The bucket elevator is an important material handling equipment in our lives, but when you use the bucket elevator, many friends will encounter the problem of the belt deviation of the bucket elevator, but do you know how to adjust the belt? Today Liangyou Shares (FDSP) shares with you how to adjust the bucket elevator.
Bucket elevator adjustment method one: the rolling surface of the head wheel drum is worn and the rolling surface appears low, causing the belt of the bucket elevator to slip and misalignment. This is a common but not easy to adjust problem, so this occurs. Problems, we'd better find professionals to inspect and repair.
Bucket elevator adjustment method 2: the roller surface of the tail wheel mouse wheel is worn out and accompanied by depressions. In this case, we can consider removing the tail wheel and then grinding it so that the belt is in the center of the roller surface. , So that it is not prone to slipping and abrasion.
Bucket elevator adjustment method three: the belt joint is not carried out as required, which causes the bucket elevator to deviate. This situation will be more troublesome. We need to reconnect the belt and follow the belt operation requirements of the bucket elevator. get on.
The fourth method of bucket elevator adjustment: the roller is not level is also a key factor causing belt slip, so we must first place the bucket elevator on a level ground, and at the same time the installation of the roller should also be level.