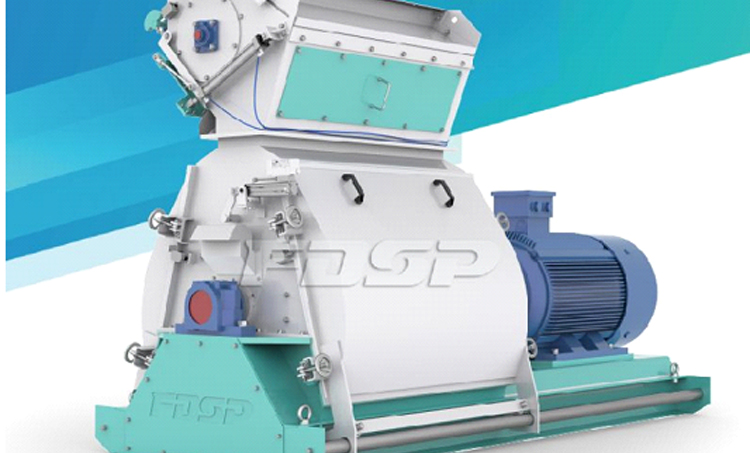 There are many kinds of feed hammer mills. How to select the equipment suitable for yourself, stable, efficient and durable has become the first consideration of customers. According to many years of industry experience, it can be divided into the following points as the basis for purchasing。
1、Select according to raw material
Different raw materials are suitable for different types of hammer mill equipment. For example, customers who use grain as raw materials can choose Tear Circle Hammer Mill; If you want good versatility, you can choose tangential feed hammer mill. According to different raw materials, the crushing efficiency is also different, which directly affects the whole production efficiency. FDSP can carry out directional design and configure more appropriate crushing equipment according to the actual situation of customers' raw materials and sites.
2、Select according to output
The equipment parameters and rated production capacity will be marked on the nameplate of the hammer mill. When we choose the hammer mill, we need more production capacity than the actual needs, so that the corresponding input and output will be stable, avoid frequent short-term faults such as hammer wear, and ensure continuous production.
3、Select according to energy consumption
In the processing process, half of the materials need to be processed by the crusher, and its power consumption accounts for about 30% - 50% of the total energy consumption. Energy saving factors must be taken into account when purchasing crushers. Choosing low consumption and efficient crushing equipment from the beginning is conducive to realizing long-term benefits. FDSP series hammer mill covers a small area, energy conservation and environmental protection, and is equipped with imported accessories, which is durable. It is the best choice for stable production.
4、Select according to dust and noise
Throughout the production process, most of the sources of dust and noise come from the hammer mill. Therefore, the environmental protection index should be fully considered when selecting the hammer. To meet environmental protection conditions and ensure safe operation.
5、Select according to site
According to local conditions, the equipment will be selected according to the needs of the plant, which is related to the design of the whole production line and the requirements of plant planning. FDSP will provide one-stop services from whole plant planning, equipment selection, installation and commissioning to operation training, maintenance and subsequent upgrading to solve customers' worries.