Because of its simple structure and strong adaptability, hammer mill is widely used in feed processing industry. Grinding technology is the important link of improving feed quality in the process of feed production, which can make full and reasonable use of feed. The particle size of feed is very important. The following analysis from three aspects of feed grinding particle size on the impact of feed quality.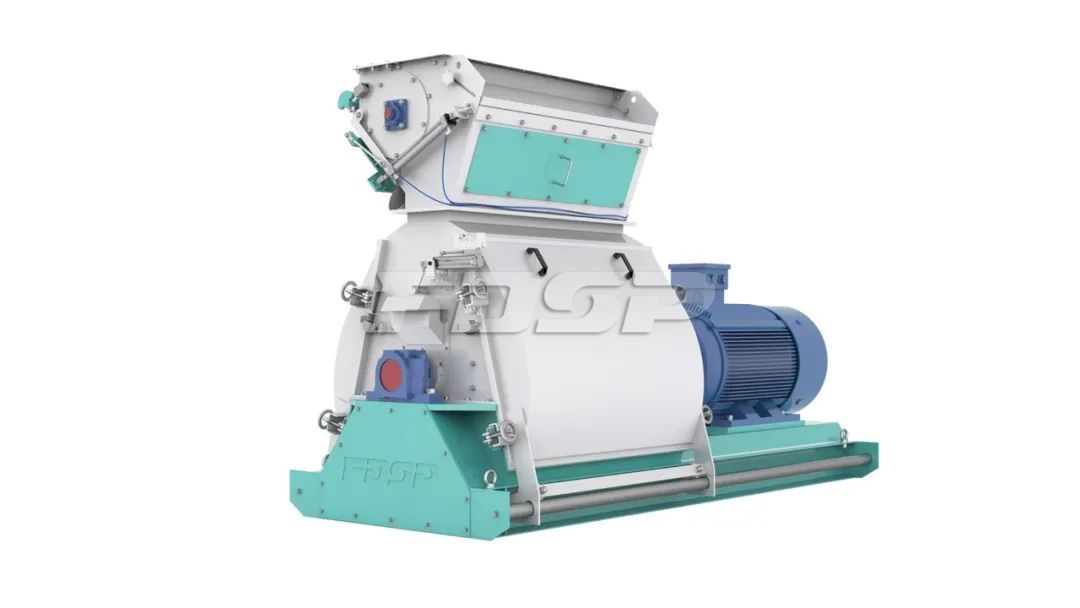 First, Affect the utilization rate
Feed grinding particle size affects utilization ratio. Grain raw materials, such as corn, wheat, soybean, its seed coat is very hard, if directly feeding livestock, its digestive juice is difficult to infiltrate. After crushing, the seed coat of the grain is torn and the internal nutrients are exposed, which makes the contact area of the feed larger and more conducive to the infiltration of the digestive fluid of livestock and poultry, thus improving the digestibility and absorption rate of livestock and poultry.
Second, the influence of mixing uniformity
Feed grinding particle size directly affects the mixing uniformity. According to the experiment, the smaller the average mixed particle size is, the more uniform the particle size is, and the higher the mixing uniformity is, it is not easy to produce the classification phenomenon in the later transportation and storage. Therefore, from the mixing process, in order to achieve a good mixing effect and to produce high-quality feed, it is necessary to ensure that all raw materials of smaller and similar particle size.
Third. Affect granulation process and pellet quality
Finally, the particle size of grinded material also affects the granulation process and pellet quality. The same material, if the particle size and particle composition is different, the final granulated pellets quality is different. The finer the grain feed is crushed, the more the starch granules are gelatinized and the more uniform the moisture content is after steam conditioning. At the same time, the abrasion of the ring die can be reduced, the granulating feed pellets is more compact, and the pulverization rate is greatly reduced. However, it is also necessary to avoid the increase of power consumption, the decrease of output and the arching of materials due to the too fineness crushing.