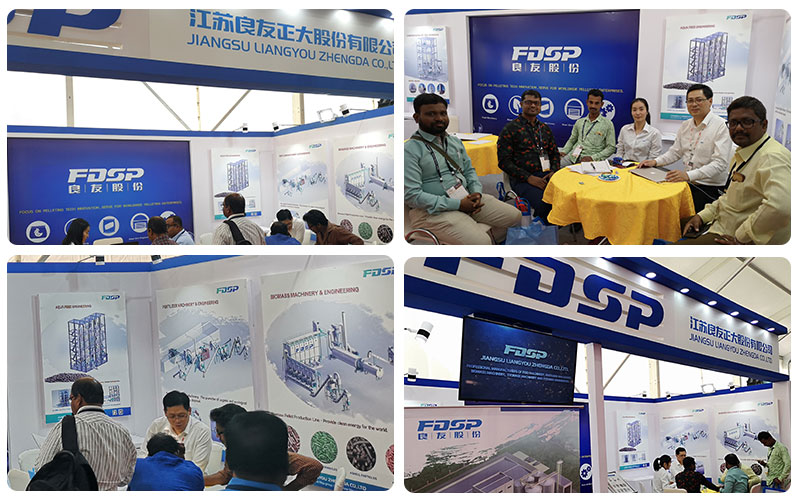 The three-day 2018 Poultry India Exhibition is grandly held at Hyderabad Hitex Exhibition Centre in India from November 28th to 30th, 2018. It is known as the largest international poultry expo in South Asia area and this year marks the 11th anniversary of exhibition. More than 1000 exhibitors from 40 countries have participated in this exhibition and attracts more than 25000 visitors. and gathering global pig, poultry, milk, and aqua full chains " from Feed to Food". It has gradually becomes an international, professional and trade - oriented brand exhibition with modern high-end international animal husbandry. A valuable exchange platform is offered for global poultry industries, feed machinery, breeding equipment, production and feeding technology, concerning about the latest news, pushing industry latest development.
India as the second populous country, it has 16% of world population, the domestic gross value of production increase 8%, GNP increase speed is 17.3%, it is the fourth economic entity in the world. India's poultry and animal husbandry play the important role as the world's fourth, third, second position in broiler production, egg production, aqua farming area.
Appearing in 2018 Poultry India Expo and pushing India market development and construction is a good opportunity to open the South Asia market for FDSP. In 2011, FDSP has already offered 20t/h poultry feed line equipment for India customer. This participation is also for opening up the India's market demand for production line of poultry feed, fish feed and extruding aqua feed.
During the exhibition, FDSP shows our designed and manufactured production for feed machinery and engineering, fertilizer machinery engineering, biomass machinery engineering, silo machinery and engineering and pellet mould. The 3D engineering drawing attracted many customer's interested and inquiry. After deep communication and discussion, many customer's expressed their cooperation. Local customer mostly asked about the poultry feed production line, shrimp feed production line, extruding fish feed production line, fertilizer production line and small hole size shrimp feed pellet mill die, we also received customer from Nepal, Sri Lanka, Bangladesh and so on.
In future, FDSP as China high tech enterprise will " Care about customer's need, Optimize product structure, Craft on manufacturing quality products, Build FDSP brand" , make "FDSP made" into global market, make jiandsu Iiangyou as international liangyou.