October 20-27, 2018, the 20th Egypt International Poultry and Livestock Industry Exhibition (AGRENA 2018) was held at the Cairo International Conference Center. The exhibition aims at the poultry and livestock industry in the Middle East and Africa. It focuses on global industry trends and provides the latest technology, products and services. It provides a good platform for Liangyou to further expand the Middle East market.
During the exhibition, Liangyou people received a steady stream of visitors from all over the world with full enthusiasm and professional explanation. It not only displays the industrial model of multi-faceted, deep-level and wide-area of Liangyou, but also displays the innovative products and project simulation three-dimensional drawings designed and produced by FDSP, including livestock and poultry feed complete sets, suckling pigs, cattle and sheep complete feed projects. A highly automated equipment production line for the production of various poultry and livestock feeds fully show the technical strength and manufacturing strength of FDSP.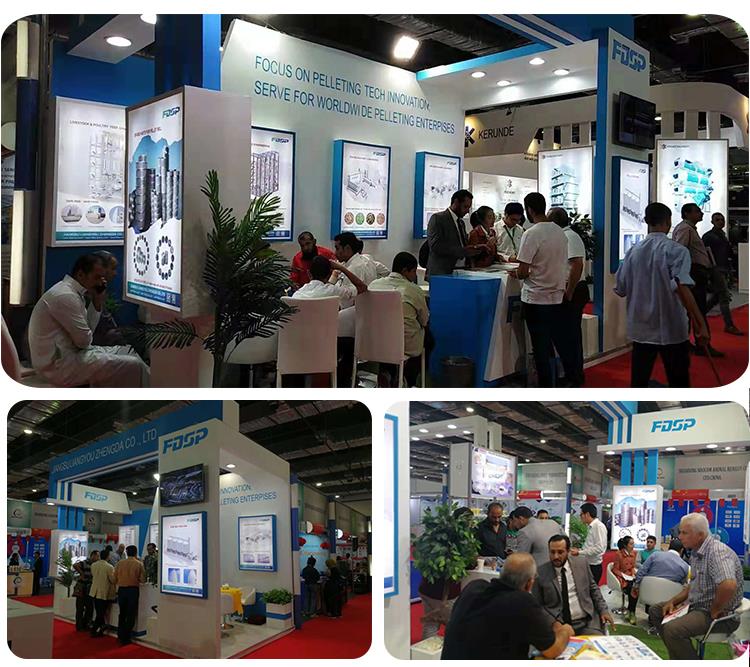 At the booth, new and regular customers are frequently stop to pay attention to consultation, and make in-depth exchanges and cooperation. Liangyou elaborated on the core of FDSP technology, manufacturing process and the spirit of excellence. During the period, it has reached preliminary cooperation intentions with a number of feed enterprises and agents, the projects contain 50tph, 20tph, 5tph poultry feed production line, 2*3000T corn silo, 2*2000T+3000T corn silo, 3tph premix feed project, etc.
After the exhibition, Liangyou team continued to go to the Egyptian customer site to conduct project inspections to ensure local conditions, create personalized value for the client's tailor-made solutions, and conducted in-depth discussions with the other party's responsible parties on future cooperation matters, hoping to achieve mutual benefit and win-win results in future cooperation projects and to form a deep friendship.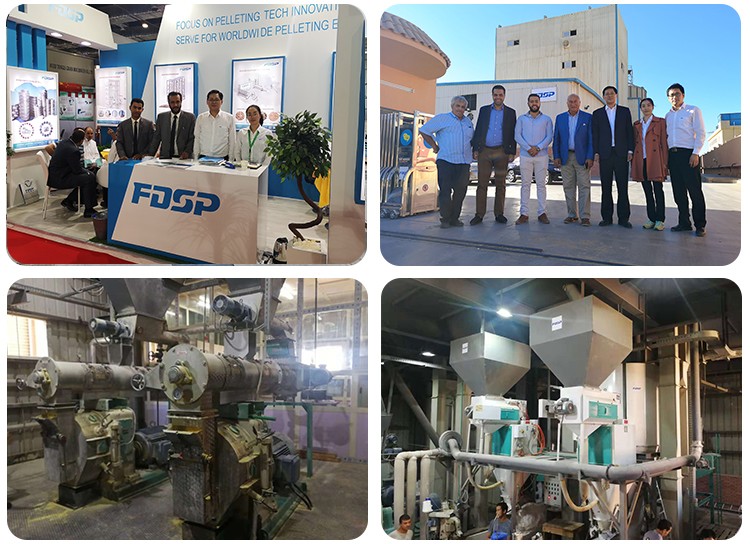 Egypt is the most populous country in the Middle East and the second largest country in Africa. It is located in the eastern part of North Africa. It is both a land transportation hub between Asia and Africa and a shortcut for sea routes between the Atlantic Ocean and the Indian Ocean. In the field of economy, science and technology, Africa has been leading for a long time. Egypt is an important "Belt and Road"African country, poultry and livestock production is the main force in agricultural production. In recent years, Egypt has always been the key market for the promotion of Liangyou's internationalization strategy. Since 2010, we have had exclusive agency cooperation till now, and there are several projects of 10tph, 20tph, 30tph, 40tph poultry feed production lines in operation.
Liangyou will use this exhibition as an opportunity to further expand the Egyptian market, with good quality and service to forge ahead. In the next step, Liangyou will make a strategic deployment of "Every Year's Participation in Egypt Exhibition", hoping to win larger market in Egypt, and continue to bring Liangyou high quality to the livestock industry in the Middle East and Africa.