Recently, our company won the bid rate, orders were markedly improved, the company busy scene rendering plant. Since April, customers visiting and new orders were flowing in and achieved remarkable results. This is a crucial year for going public. The strategic target of "Marketing Globalization, Localization Service" enjoys a sound momentum of development.
In April 3rd, Bangladesh customer came to visit our company, with the requirement of 3tph floating fish feed mill plant, 10tph mash feed production line (with steam) and 2x 3000Tons steel silos, and deeply discussed the factory layout design with our company and basically achieved the consistent goal.
In April 16th, Thailand customer came to visit our company, with the inquiry of 3-4tph wood sawdust pellet production line, it include chipping system, grinding system, drying system, pelleting system, cooling system and bagging system etc. They hope to accelerate further development and cooperation.
In May 25th, Korea customer came to visit our company. They have had a preliminary approval about our project design, product quality and service concept through the technical discussion and workshop visiting. In June 1st, they visited again and signed the contract of a 20tph sludge & sawdust wood pellet production line on site. Their approval and trust are fully expressed.
In June 5th, The UZ customer came to visit our company and discussed the 3tph fish feed production line. They said they will discuss the details information with our company and hope to cooperated with our company in near future.
At this period, as sales of orders have grown, we have gone to step into peak production season, the productivity hit a new record. Orders under production are as follows: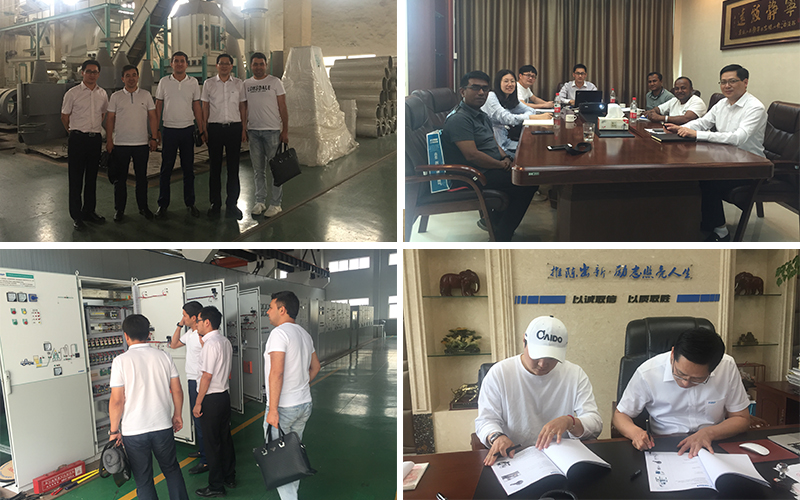 Order from Lithuania: SFSP568-II hammer mill, TBLMF28-2000 pulse filter, TLSS25 screw conveyor etc. equipment and spare parts.
Order from New Zealand: SFSP568-II hammer mill and spare parts, control cabinet equipment etc.
Order from Indonesia: A complete set of 5tph sawdust pellet production line, it consist of raw material receiving system, chipping system, grinding system, cleaning system, pelleting system, storage system, packing system etc. equipment.
Facing the urgent situation, in order to complete more tasks in a short time, our company staffs stuck together, working overtime and certainly will complete the orders. And meantime, we will always adhere to the "quality win" principle and always remember the high standards of products.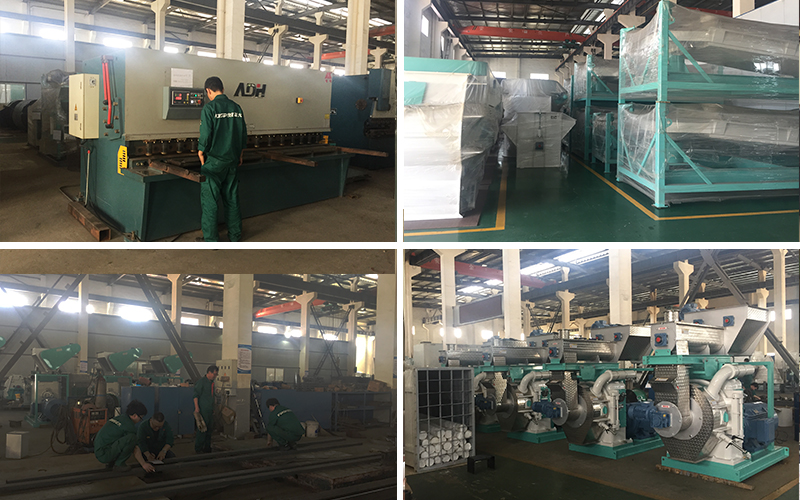 "Good Balance Between Works & Duty" is not only the basic requirement for our company, but also important promise for our customers. Jiangsu Liangyou Zhengda Co., ltd will always keep consistent with customers. Everything is based on customer satisfaction, continue to carry forward our company professionalism and brand power.