Recently, Jiangsu Liangyou Zhengda co., ltd. undertook the construction of the 3 x SZLH508 (30 tons per hour) chicken (broiler/layer) feed production line project in Myanmar, which was completed and put into production successfully. This is another new feed project that Liangyou built in Southeast Asia.
This feed project installed since 11th, Nov, 2017 and completed on 7th, June, 2018. During the 7 months of installation, we overcame of difficulties in language and communication, regional difference and project coordination, etc. With the spirit of perseverance and high degree of professionalism and responsibility, Liangyou installation team gets compliments and trust from customer.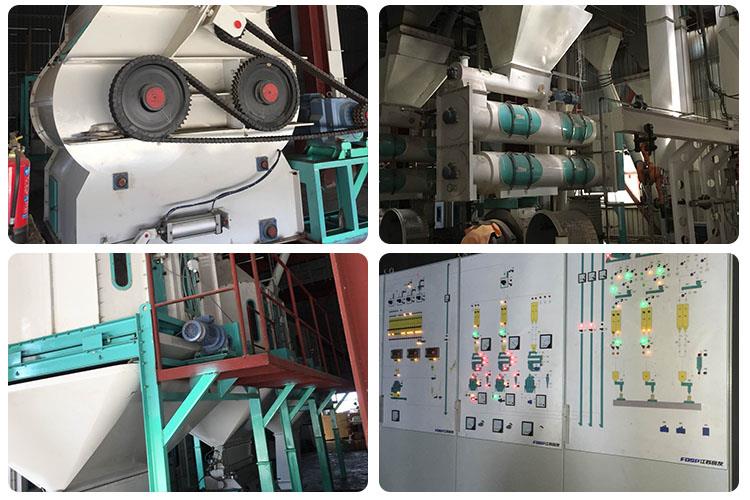 As another turn-key project for Liangyou, it consists of two SZLH508 feed pellet lines (with one reserved), one 5 tons per hour soybean extruding line and premix line. In the feed production line, it includes raw materials receiving and cleaning section, grinding section, soybean extruding section, the micro ingredients adding section, batching & mixing section, pelleting process section, finished product packaging and auxiliary section. The best market reaction and the most stable pellet mill model SZLH508 with double-layer jackets conditioners is adopted to meet the high quality requirement of feed products.
The project from the details of cohesion to the section of operation are all comply with international standards, meet both parties' expectations, and maximum meet customer needs and satisfaction, let the customer feel the high equipment quality & engineering efficiency and technical strength from Liangyou, At the end of 2017, the customer again signed a SZLH768 pellet feed production line contract with us to realize upgrade production capacity.
With their own strength, Liangyou wins customers continued favor, we believe that in the future development, both sides will further deepen their cooperation, jointly build a win-win situation and jointly contribute to the development of Myanmar's feed industry.