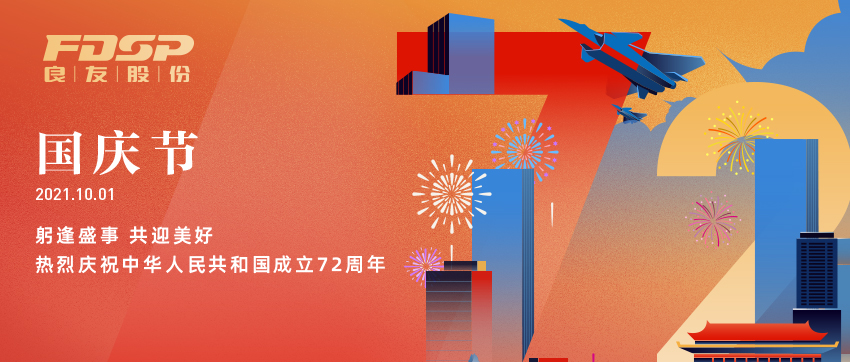 In the golden October, the autumn wind sent cool. Just through the mid-autumn Festival with happy family , we also ushered in the National Day celebration of the whole country! Here, FDSP wish you a happy holiday! Let us wish our great motherland a peaceful and prosperous future!
Thank you all for your continued support. As expected, in recent years, FDSP has won the very influential reputation and word-of-mouth with "Good quality, excellent products, fine engineering "and actual results of "Stable and reliable, sustainable production".
Ride the waves and under the strong wind, live up to youth seize the day. We will continue to take the customer as the center, take the struggle as the bridge, unswervingly promote the product quality upgrade, the innovation upgrade, the intelligence upgrade, provide the personalized solution which surpasses the customer anticipated, with the reliable equipment, the warm-hearted service and the perfect safeguard, helps the customer to obtain the greater production benefit!