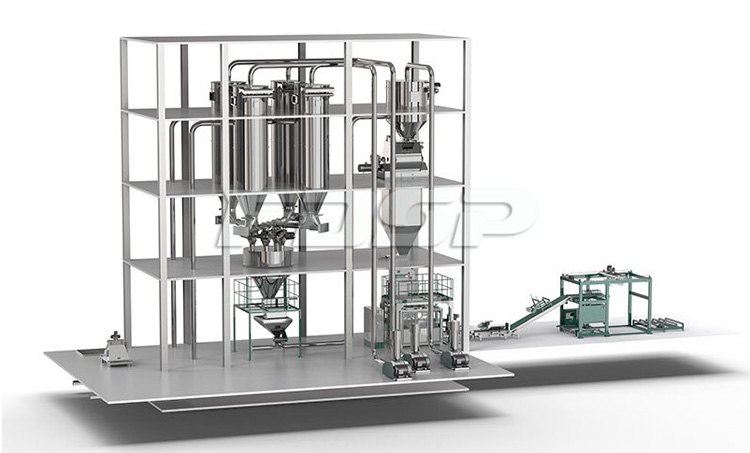 Recently, the 10t/h ready-mixed powder production line of Jinan Free Trade Zone, which is designed, manufactured and constructed by Jiangsu Liangyou Zhengda Co. , Ltd., is about to completed soon. High Standard, high quality to create boutique engineering, which marks FDSP get one more shiny business card for Free Trade Zone ready-mix powder project.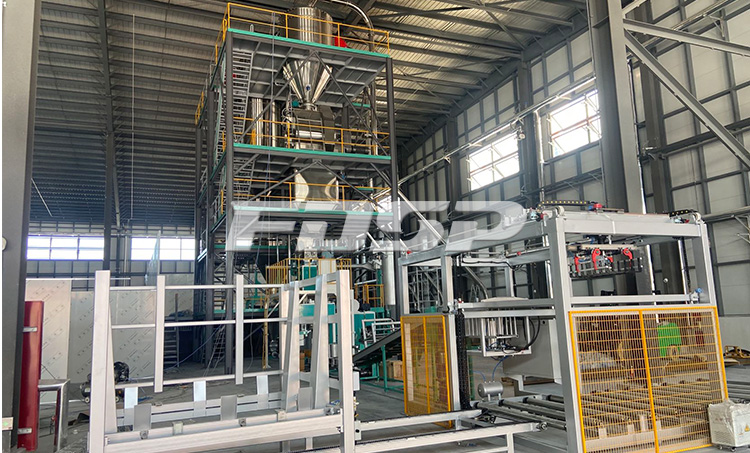 The project requires strict implementation, high quality, to food-grade standards of craftsmanship manufacturing. Since the beginning of the project, the project manager and all members of the construction team through the whole tracking, careful deployment, in order to ensure the quality of the premise, carry out the installation tasks with high efficiency. We always take the customer's needs as our own responsibility, strictly in accordance with the technical design and implementation of special security programs. From the equipment quality to the construction details, from the process design to technical support, all aspects have been fully recognized by customers.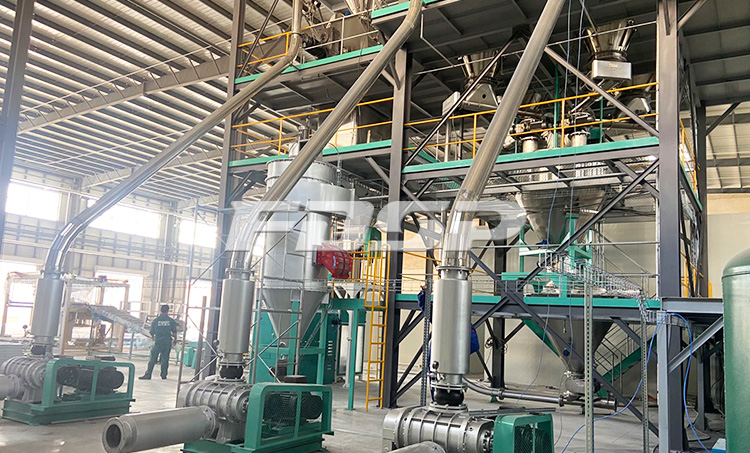 In the Jinan free trade zone 10t/h ready-mixed powder production line, after receiving the raw material sugar and starch accessories, transport them with airclosed feeding valve through all stainless steel seamless pipe into bins under negative pressure which could avoid residual and cross contamination, automatic weighing and batching process controlled by computer, batching accuracy, high degree of automation, labor saving, automatic packaging and palletizing system, automatic bagging, weighing, sewing and sealing, effectively improve efficiency, help customers save production costs.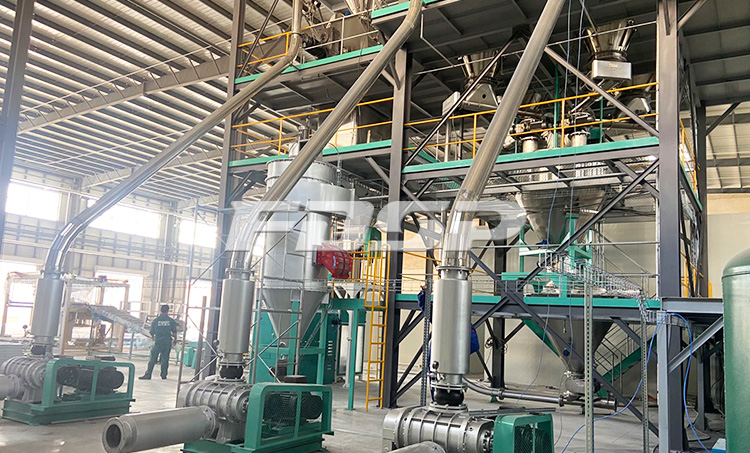 The whole production line adopts closed aseptic production to ensure that the environment is clean, tidy and pollution-free, and all equipment meets the food-grade standards, to meet the safety, hygiene, green, healthy food-grade production needs of ready-mixed powder.
The project's landing, will further help FDSP in the bonded zone ready-mixed flour market development. We can design various kinds of pre-mixed powder production lines according to the different needs of each customer, satisfy the diversified taste of consumers, and realize multi-scene application in food industry. Looking forward to in-depth cooperation with you, create development!