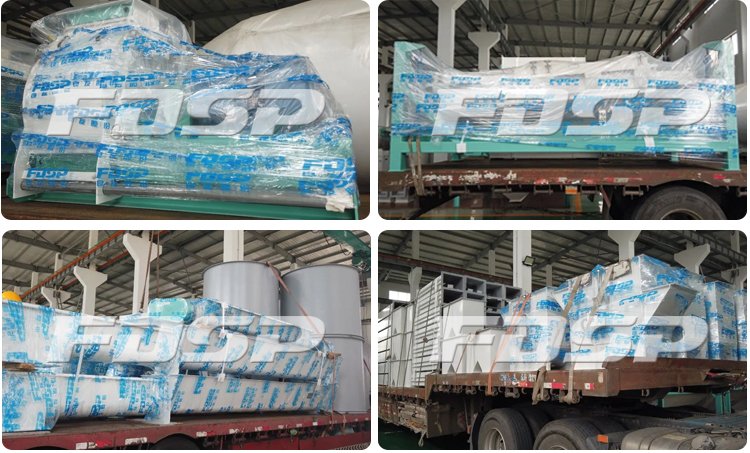 Recently, the complete set of equipment of 10 tph bio-organic fertilizer production line designed, manufactured and contracted by FDSP shares has lined up to board the heavy truck and headed to the beautiful "island city" -- Qingdao, Shandong Province, to help the construction and development of local green and healthy organic agriculture.
The project will produce 10 tons of cylindrical organic fertilizer pelleting production line. The whole process will go through the raw material receiving section, crushing section, ingredient mixing section, pelleting section, drying section, cooling and packaging section, and finally produce high-quality cylindrical organic fertilizer pellets. The finished pellet product is uniform and full, improving the market competitiveness for customers.
Raw material receiving process:
Raw materials to be crushed and powder material enter the production line through two independent dumping ports. Two sets of independent dust removal systems are adopted to avoid cross-contamination caused by centralized dust removal.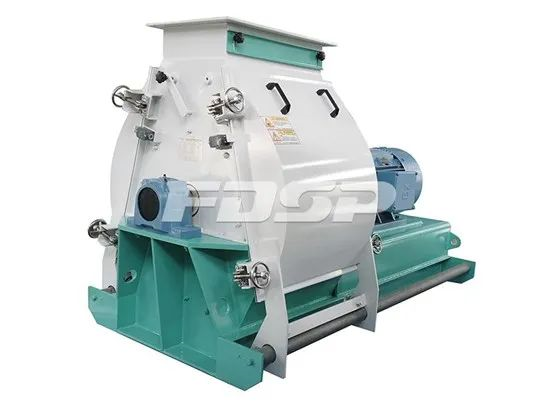 Crushing process:
A special droplet hammer mill specially for biological organic fertilizer raw materials is adopted. It is equipped with scientific rotor design, can quickly replace the hammer beaters and can accurate position, which saves time and labor. The specially treated parts, with good wear resistance, significantly improves service life.
Batching and mixing process:
Advanced PLC control, making the batching efficient and accurate. The Mixing is efficient, uniform, with no residue, and stainless steel material can be optional.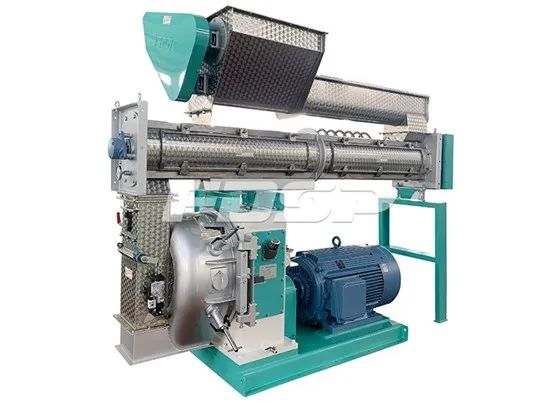 Pelleting process:
4 sets of FZLH420 fertilizer pelleting machine is used. According to the characteristics of fertilizer pelleting, it is independent researched and developed, optimized and upgraded, which greatly improves the yield and molding rate. Equipped with imported bearings and oil seals, the operation is more stable.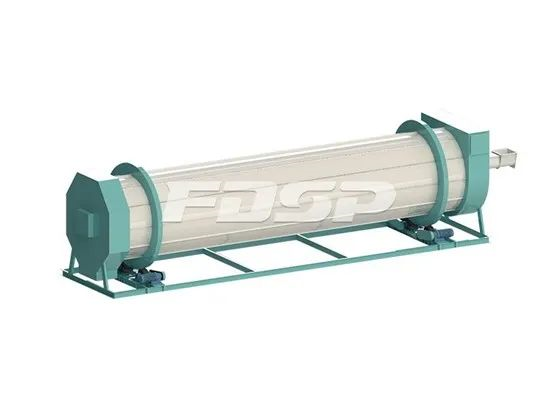 Drying process:
The pellet after granulation is with high moisture content, special drying equipment for drying treatment is equipped. The drying effect is excellent, which is convenient for customers to keep and transport later.
Cooling and packing section:
The cooling section is equipped with FKLB series swing cooler. It is more suitable for biological organic fertilizer pellet cooling, effectively preventing pellet surface cracking, improving the quality of finished products.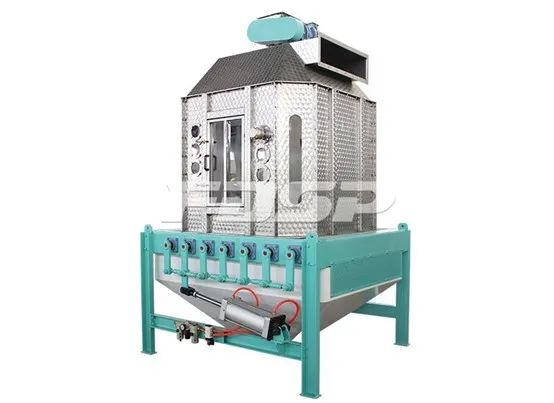 FDSP shares has made a directional design for the project, scientifically allocated equipment in line with the actual situation of customers, and effectively reduced the investment cost. Personalized and differentiated products have won high recognition from customers.
Focusing on the circular development of organic agriculture, FDSP shares has been committed to product development and process innovation of biological organic fertilizer production line, vigorously invested in the development and application of new energy technology, and won a number of invention patents and national honors. We believe that this strong alliance with Qingdao customers will surely inject new vitality into the further development of local green modern agriculture.