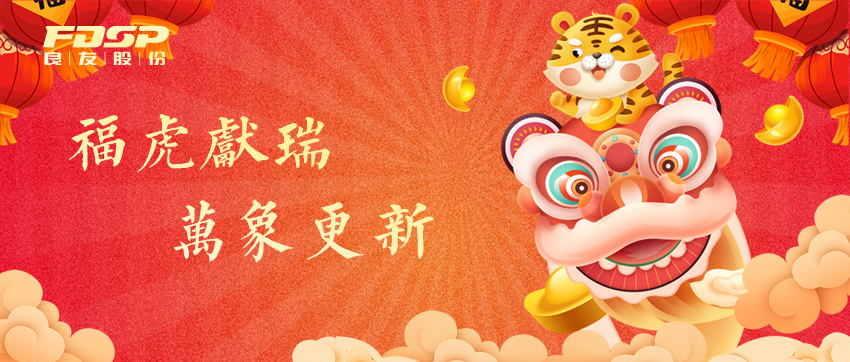 Fu Hu Xian Rui, all things take on a new look.
On this beautiful occasion of leaving the old and welcoming the new, FDSP would like to express our heartfelt thanks and sincere wishes to leaders at all levels, customers, suppliers and partners who have long cared about, helped and supported the development of FDSP! Good luck in the year of the tiger! Wish all of you the cause is like a tiger with wings, and the body is powerful!
In the past 2021, FDSP complied with the new concept of the government, followed the new direction of policies, rose against the trend, successfully completed various business tasks and made historic breakthroughs throughout the year: the four major industries rose steadily, the momentum of emerging industries was strong, and the annual turnover doubled compared with the previous year; A number of new "high-tech products" and "utility model patents" have been recognized, and the technical strength has been significantly improved; The office automation software system is fully used, and the management system is more perfect; The construction of the new office building has started, and the appearance of the enterprise has been further upgraded......
2022 is the key year for the implementation of the "14th five-year plan", and beautiful pictures from all walks of life are being vigorously displayed. FDSP will as always, keep up with the pace of the government, adhere to the concept of innovative development, promote industrial optimization and upgrading with the goal of sustainability, and continue to build high-standard, high-quality and high intelligent granulation system engineering for customers.