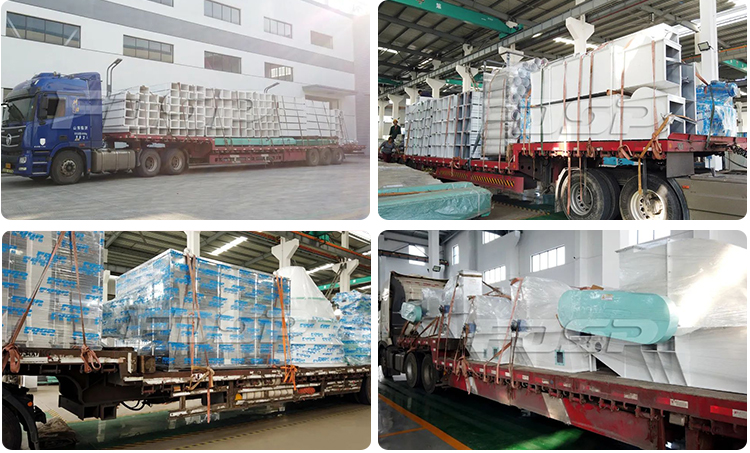 Recently, the 150ton hourly corn deep processing project in Lian Yungang Free Trade Zone designed, manufactured and contracted by FDSP is in full production and manufacturing. In order to ensure the quality, quantity and time to complete the task, all departments in FDSP closely cooperate with each other, powerfully, orderly and effectively promote the project construction process, in accordance with the engineering standards of "customer personalized needs" and "excellence and innovation".
The project has an hourly output of 150 tons and an annual output of about 1 million tons. It integrates silo, workshop production, finished product packaging and vehicle bulk distribution. It adopts advanced production technology and advanced production equipment, with reasonable layout, and efficient production, creates higher production benefits for customers.
The whole line includes raw material receiving and cleaning, crushing, batching, mixing, pelleting, finished product packaging/bulk shipment, etc., with auxiliary systems such as ventilation and dust removal, microcomputer electronic control, air compression, among which, the pelleting section is reserved for the second phase equipment. Main sections include: raw material receiving and cleaning section, corn sterilization and inactivation section, crushing section, batching and mixing section, pelleting section (reserved), cooling section (reserved), crumbling and screening section (reserved), finished product weighing and packing section, and other auxiliary systems.
Up to now, the corn silo project of 5×8000T +150T/H corn deep processing production line in Lian Yungang Free Trade Zone has been basically installed, and the 150T/H corn deep processing production line is under construction. The project site is supervised by FDSP project manager, who strives for quality, safety and progress to ensure the safety, quality and efficiency of the project and provide strong guarantee for the follow-up stable and continuous production of customers.
Profession creates reliable quality, service achieves satisfactory reputation. FDSP will be "customer-oriented", in the creation of efficient high-quality projects at the same time to help customers reduce costs and increase efficiency, maximum create value for you!