Technological characteristics and introductions:
Combine the premix feed feature of easy to cross contamination and grading, in this design, the carrier will go straight from bin to the end packing after lifted, the material flow by its gravity which can prevent cross contamination and grading caused by second lift and transportation.
RM receiving and cleaning process:
remove the impurities from raw material to make sure the quality of product and continuous machining safety of the processing equipment.
Cleaning equipment: Powder precleaner,SQLZ60X50X100,5.5KW, the designed output 10-15T/H
Batching and mixing process:
This process adopts two batching scales, four carrier bins weigh separately, and eight small bins weigh separately, which the micro elements are added manually and equipped with checking scale. The material are mixed in the mixer after batching and then directly into the finished product bins.
Weighing equipment: pcs-05 / ps-02 of batching scale, the batching accuracy: dynamic≤3‰, static≤1‰.
Mixing equipment: mixer SDHJ. 2, 18.5kw, 1000kg/P, designed output 6T/H(premix). homogeneity CV≤5%.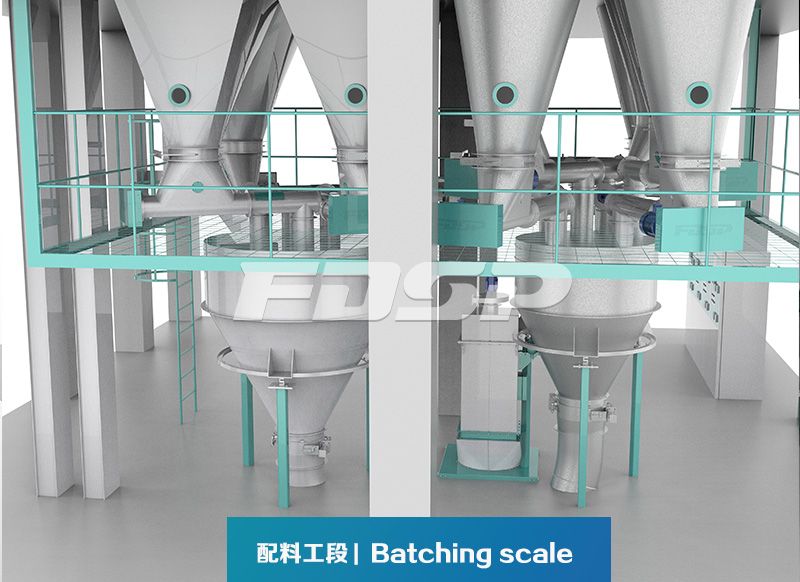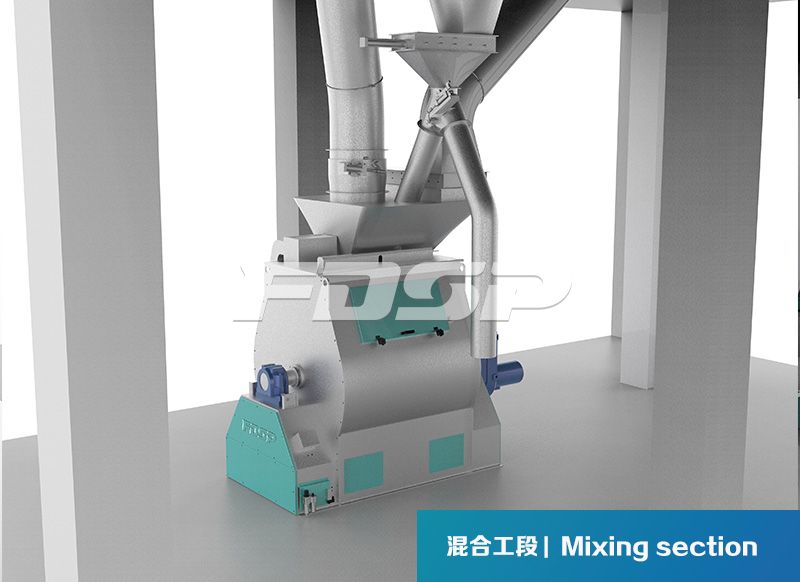 Packing process:
The final premix after mixing will fall into FP bins directly, then enter into the packing scale buffer hopper through airclosed feeder to be weighed, finally being insert the label and sewed by special machine.
packing equipment: packing scale special for premix, range 20-50kg/bag, 3-5bag/min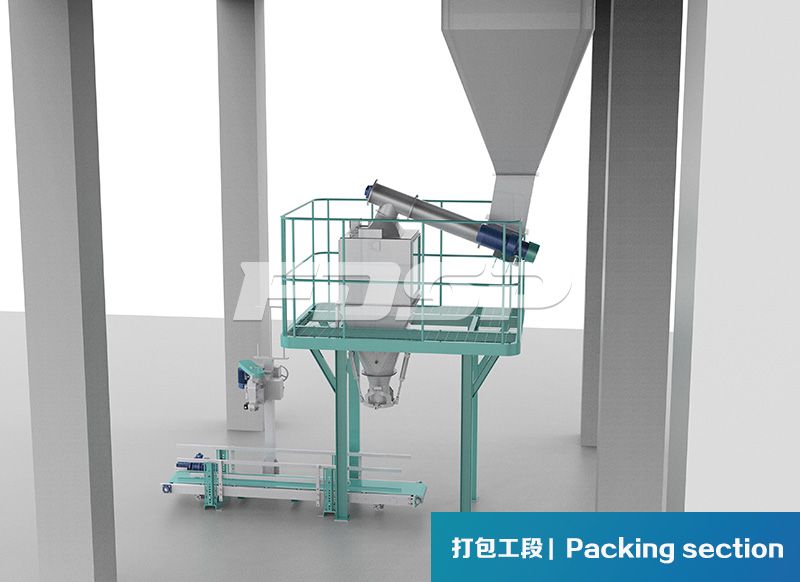 Auxiliary process:
dust collection system, the dust collection on intake and packing position can improve the work condition for worker.
The process can be optimized according to different customer needs:
1. here the micro elements are added by manual, customer could choose optional automatic micro elements adding system
2. The quantity of carrier bins and small material bins can be adjusted to achieve the beast use ratio and effectively control the production cost based on factors such as customers' formula, characteristics of raw materials.
3. the dust collection system on packing position can improve working position, customers can consider whether it is needed by himself;