Technological characteristics and introductions:
Fermentation and compost process : pile the blended ingredient up to strip which is 3-4meters wide, 0.8-1.2meters high and length is no less than 3meters, during the fermentation, be careful with suitable oxygen supply and turning.
Compost equipment: LYFP-6, power: 35.5kw, output 600 m3/h.
Pre-treatment process:
Use the dedicated organic fertilizer chain grinder break up the fermented raw material, then remove the impurities from the raw materials, including big wood blocks, stones, blocked materials by drum precleaner, after that use the drum dryer drying raw materials to approx. 20%.
Drying equipment: LYHG2.0*20,drum diameter 2.0m, length 20m, power 22kw, output 5-7t/h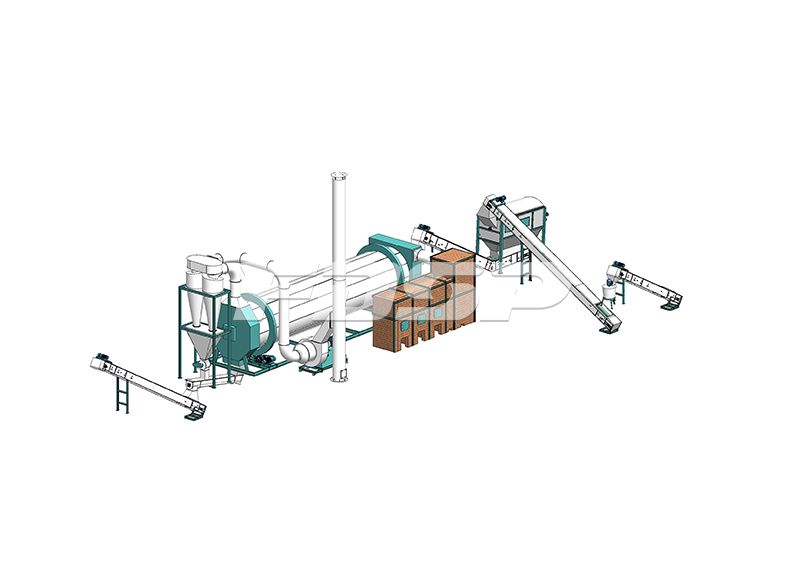 Grinding process:
the material will be transported to grinder for grinding, iron-remover will be equipped before grinder.
grinding equipment: FFSP66×80,110kw, designed output 5-7T/H.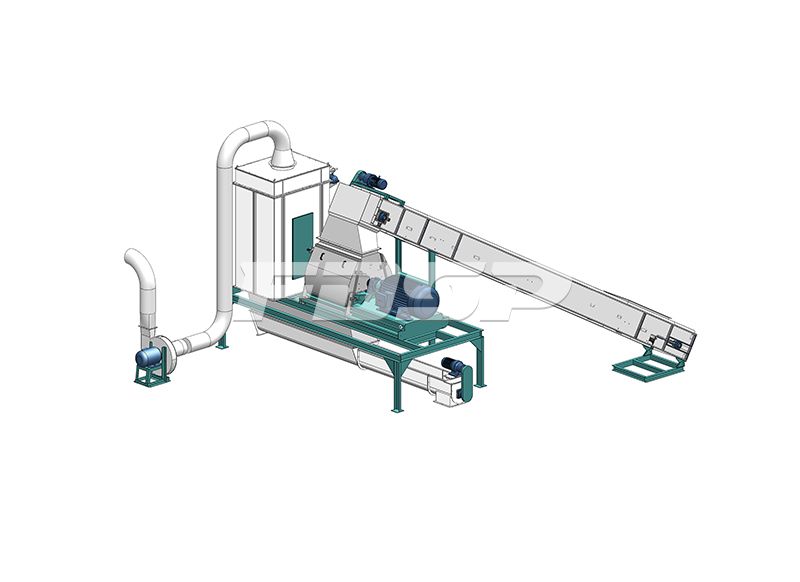 Mixing process: The bacteria which added through micro elements adding hopper can be mixed with raw material in mixer, after evenly mixed, the mixture will enter into next process.
Mixer: SDHJ2, power 22kw, output: 2m3/batch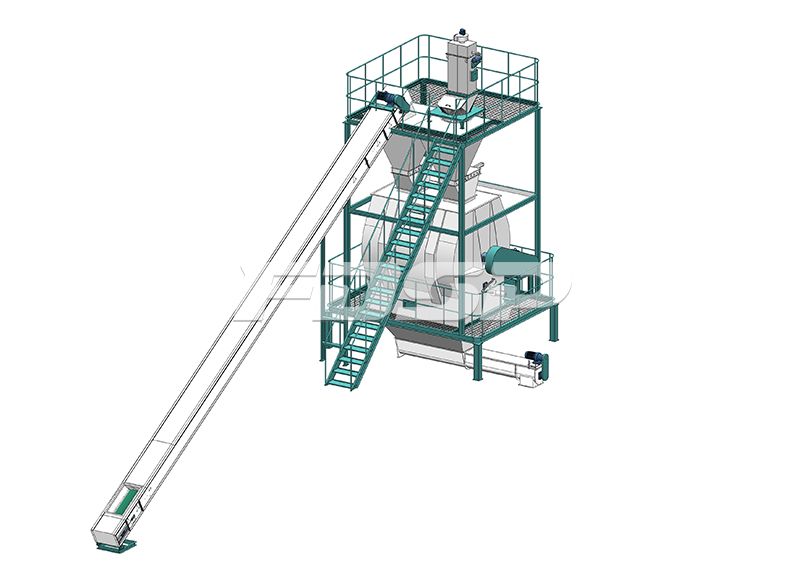 Pelleting process:
adopt dedicated organic fertilizer ring die pellet mill with the suitable linear velocity, high accuracy gear driven pellet mill has higher driving efficiency, ring die is quick-loaded clamp type.
pellet mill: FZLH420 with 110kw, output 2-2.5t/h quantity: 2sets
Cooling and packing process:
choose flip type cooler which can prevent the broken of pellets. vibration screener under the cooler could sifting the un-shaped powder. According to the customer's local sales needs, the appropriate packing scale is selected for customer to sell products more easily. Packing specification: 20-50kg/bag.
cooler: FKLB2.5, cooling chamber volume 2.5m3, output 4-5t/h
Packing equipment: SDBLY-PD belt packing scale, packing range: 20-50kg/ bag, 6-8 bag/min.
Advantages of bio-organic fertilizer made from urban living wastes:
1. full range of nutritional elements;
2. improve soil;
3, promote the use of chemical fertilizer, improve the utilization rate of chemical fertilizer;
4. It can improve the rhizosphere microbiota of crops and improve the ability of plants to resist diseases and pests.