July is truly hot with burning sun in this summer.
FDSP has arranged several days overtime working to quicken the production schedule and ensure the delivery time, taking series measure to improve the production capability and finished the production and delivery task this month under the cooperation of production, purchasing and sales department at the same time.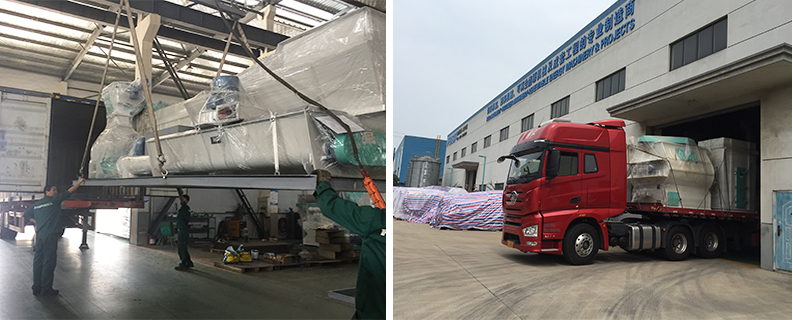 1. Overseas delivery:
On June 15th, finish the delivery of Lithuania's order: hammer mill SFSP568-II, pulse filter TBLMF28-2000, screw conveyor TLSS25 and etc., On July 4th, finish the delivery of customized touch screen electrical control system for New Zealand and hammer mill SFSP568-II and spare parts also for New Zealand;
2. Domestic project delivery:
On July 8th, we delivered the SZLH420 poultry feed complete set for Anhui Lvan bio-feed co., ltd, July 28th, we delivered 5tph extruding aqua feed production line for Zhenjiang Qinfeng feed co., Ltd, On July 30th, Dezhou Tian'en Feed Co., Ltd 4×1000T corn silo storage project began the delivery.
3. Overseas customer visiting:
When our workers produced on full capacity, our sales also focus on the sales promotion. FDSP welcomed customers from Uzbekistan and Russia during July. On July 8th, after finishing our Indonesia exhibition our general manager and chief engineer went to the site of biomass pellet project in Indonesia and also visited the customer, signing the contract for 5t/h sawdust pellet line. On July 14th, customer from Uzbekistan visited FDSP again and this time we signed the contract for 3tph automatic fish feed plant.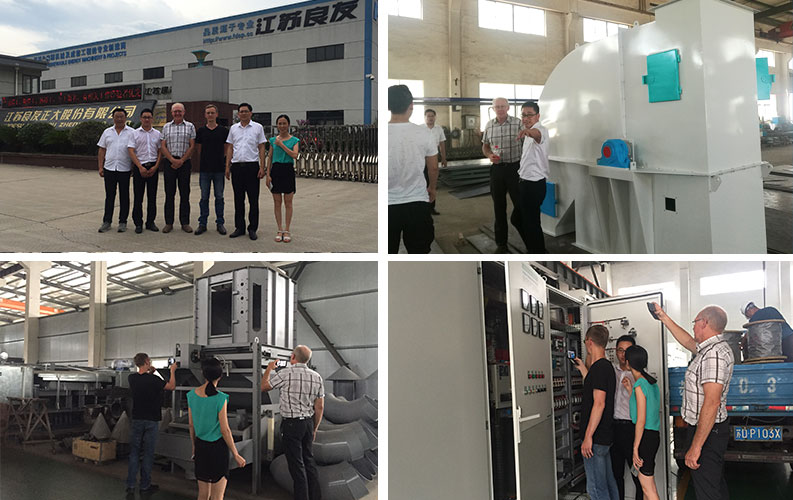 On July 25th, customer from Russia pay the visit to FDSP for the large conveying equipment and silo storage engineering. During the visit, we discussed details for 6*2500T silo project and 300T/H large conveying equipment, silo technician showed the 3D installation layout fir whole project, introducing the single machine andauxiliary equipment for each process. Customer also investigate 200T/H、250T/H、300T/H bucket elevator, chain conveyor and screw conveyor in our workshop, they also checked the ready silo plate, catwalk, machine frame, pre-cleaner and auxiliary system for delivery. On July 26th, At the request of customer, we took them to the 2*2000T assembly silo project of Anhui Weiye feed company which built by FDSP. Customer spoke highly of FDSP's quality, process technology and service, they required some adjustment for the their design.
With more and more visit and cooperation from customer, FDSP's feed machinery and engineering, biomass machinery and engineering, silo storage has went abroad and go through more and more on world map. FDSP will continue to develop new technology and new products, improve own-product technology, making FDSP as a global brand in the future.