Introduction to screw silo:
Made of high quality hot dip galvanized steel sheet (galvanized specification can be: 275g/㎡, 350g/㎡, 450g/㎡). Processing and production units are the latest technology units with strong rigidity, high precision. The diameter range of the screw bin can range from 4m to 22m, the height of the straight barrel section can range from 2m to 20m, and the storage volume can range from 40m3 to 8000m3.
The interior of the silo can be configured with temperature measuring system, ventilation system, material level system and circulation fumigation system according to customer requirements.
Silos can be divided into: corn steel silos, soybean steel silos,rice silo,paddy storage silo, wheat steel silos, barley steel silos, sorghum steel silos, soybean meal steel silos, sawdust steel silos, biomass pellet steel silos,hopper silo,hopper bottom grain bins,farm grain silo,agricultural silos,farm grain bin,bushel bin,wheat storage silos,corn silos,maize silo,corn storage silo,maize storage silos; At the same time, our company can customize the production of flour steel silos, cement steel silos, building materials steel silos;
According to the form of conical bottom, silos can be divided into: concrete flat bottom steel silos, concrete cone bottom steel silos, steel structure support silos (single silo capacity should be less than 1500T);
4-3000t silo engineering process of building materials industry:
Unloading system storage system (air chute, fluidized bed) silo system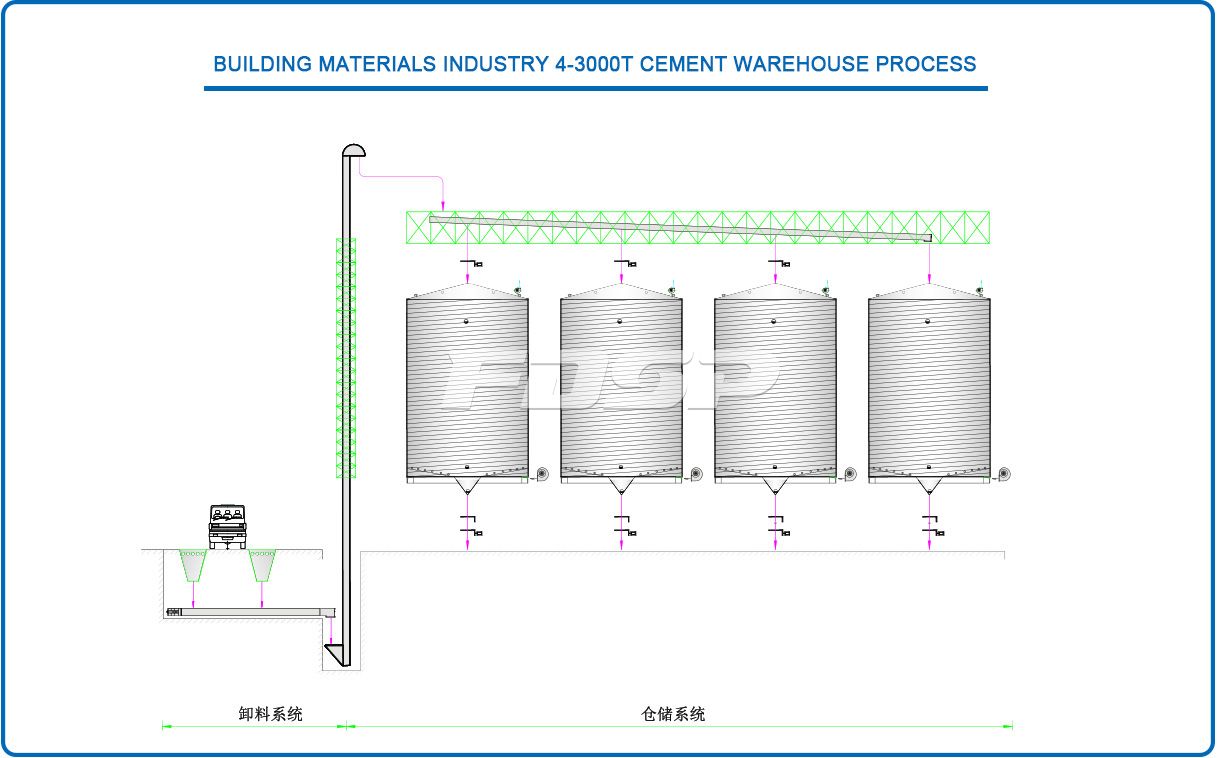 Project introduction:
This project is a 4-3000t cement storage project in the building materials industry. The process features are as follows:
1. The main materials in the steel silo are: cement, the silo type is a spiral silo. the diameter is ¢14m. The height of the straight section is 16m, and the foundation form is a concrete flat-bottomed foundation;
2. Main process flow: Discharge -- storage (air chute, fluidized bed) -- silo exit;